Keeping in mind that our priorities include: good waves, no crowds, sun, and fun, we've put together a list of the 5 best months to visit Peniche.  Our picks may surprise you; read through for all the inside info:
5.) MAY
The long pre-summer days stretch out the surfing window, and you can go at different times to avoid the mid-season crowds – (think sunrise!) Swells are smaller and conditions can be nice to take out the longboard and cruise.  Beginner and Intermediate surf students enjoy this month immensely!
4.) DECEMBER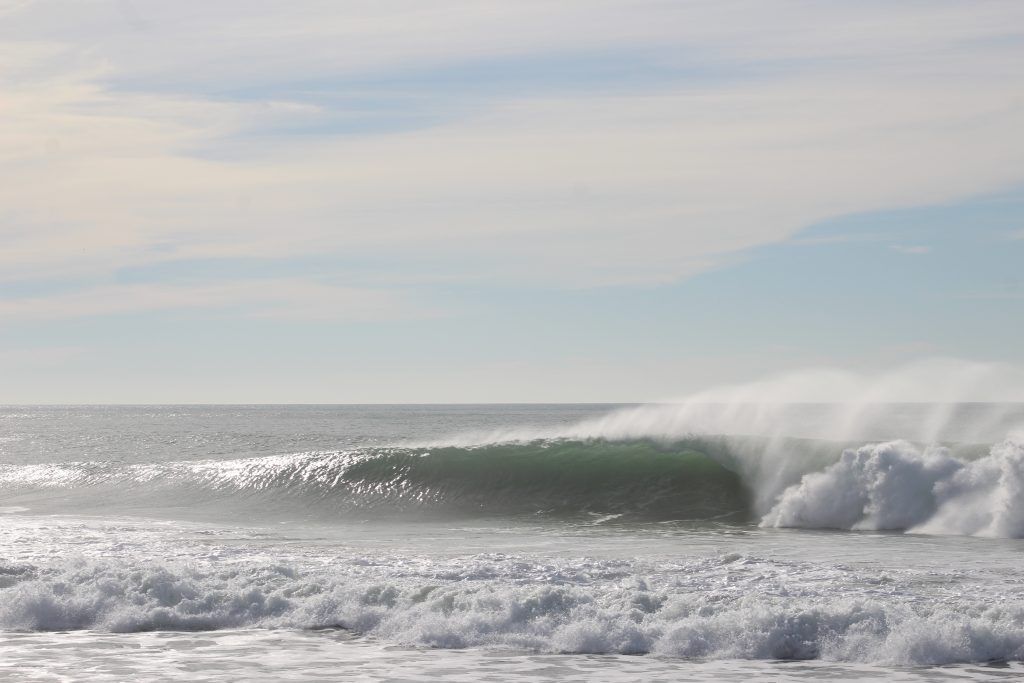 Average rainfall in December is less than June! Winter is definitely the best time to avoid crowds and get lowest room rates.  Surfers take note – if you like it double overhead, December is your month.  Last minute travellers – check the forecast 1 week in advance for best days of swell and sun.
3.) NOVEMBER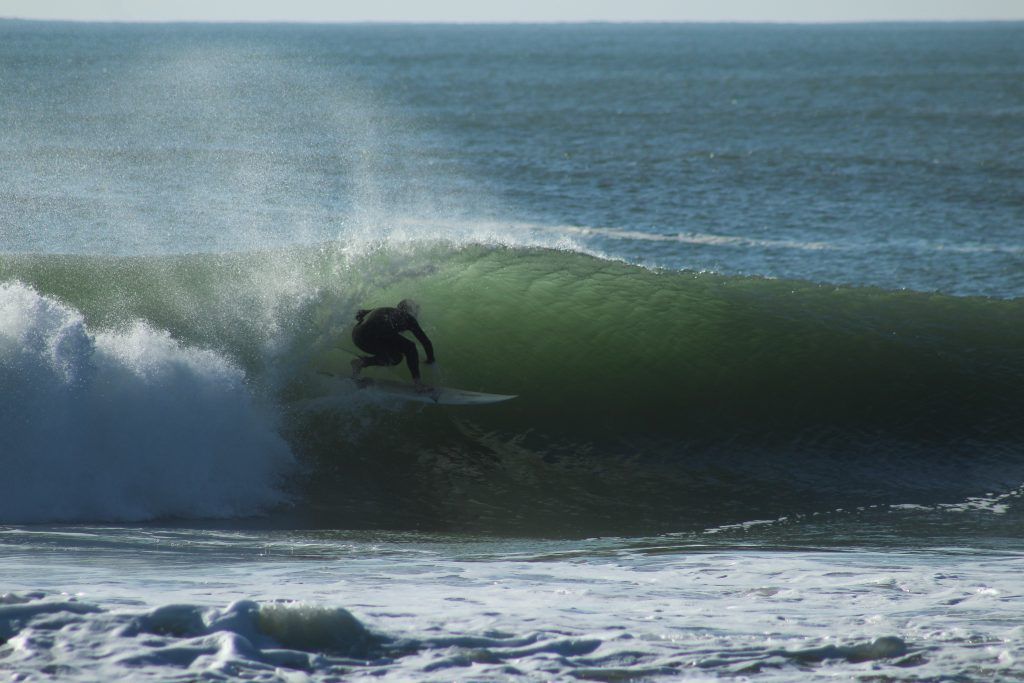 Crowds thin out and it begins to look like low season. You can go to dinner without booking a table in advance, which for us is a big luxury! The surf conditions can be some of the best all year: 2 years ago we had 3 weeks of perfect waves in a row with blue skies and no wind.  
2.) OCTOBER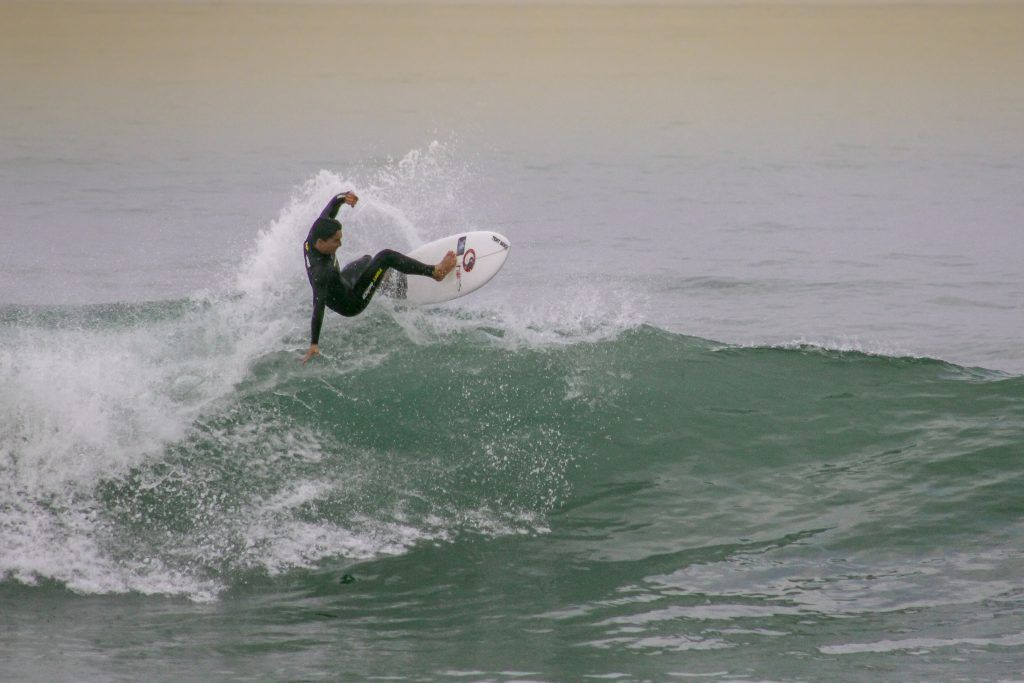 Average temperatures in October are a bit higher than June, making it the 4th warmest month and unofficially still summer!  At the same time, swells begin to build and Peniche gets a taste of what the Atlantic can deliver.  The WSL Championship Tour comes to town in the later half of the month, bringing a fun atmosphere of pure stoke and the opportunity to watch your favorite pros in action!
1.) SEPTEMBER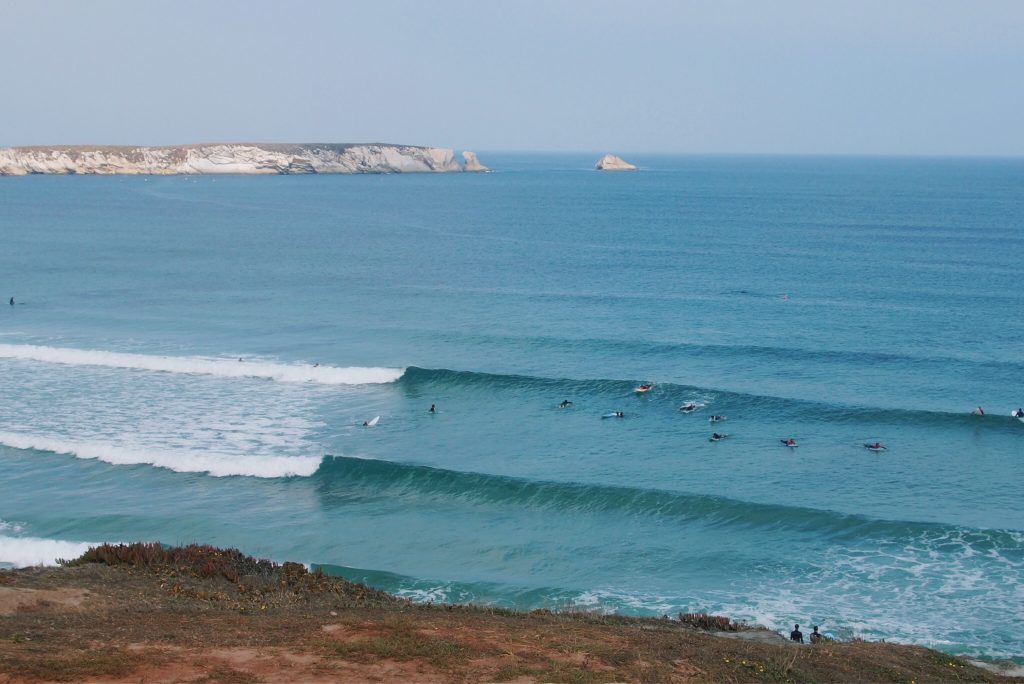 September is the best month to visit Peniche because you can have the best mix of weather and waves.  The second warmest month after August, it hardly ever rains in September.  The kids go back to school and holiday goers leave the beach in droves.  The water is warm and ground swells are plentiful, while the likelihood of offshore winds increases.
In summary, the best time to take a surf trip to Peniche is not the Summer high season! Autumn into early Winter delivers the best conditions and fewer people in the lineup and around town.  Late spring can also bring some fun waves without the hassle.  Because the weather in Peniche changes so much, flexible travelers have an advantage if they can book last minute, to lock-in the best swell/sun combination.
Related posts