This season, as many of us are staying closer to home, we wanted to share a vision of the Lodge from a local perspective. We invited lifestyle blogger Sara Isidoro, (isilife.pt) to stay with us and share her thoughts … 
Never has "getting away here at home" made so much sense as now… So, I decided to discover the best we have in Portugal and once again, share it with you.  I started here in my own backyard. Whatever you say, this is where I learned to walk, swim and surf, although I grew up in a beautiful village 20 minutes away, it is in Baleal that I feel at home.
About 7 years ago, a hotel made of wood for surfers "grew" here on Avenida do Mar. It was very different from the other surf camps that existed at the time. With beautiful contrasts between the rustic wood and polished concrete of the walls, full of light and fine art,  Surfers Lodge became a reference in the category of Boutique Hotels in Portugal. 
By invitation from Annie, a talented artist that traded California for Baleal, the wife of John, the bold Swede who decided to innovate in Portuguese lands, I stayed the past 2 nights in a well-deserved "staycation" at Surfers Lodge.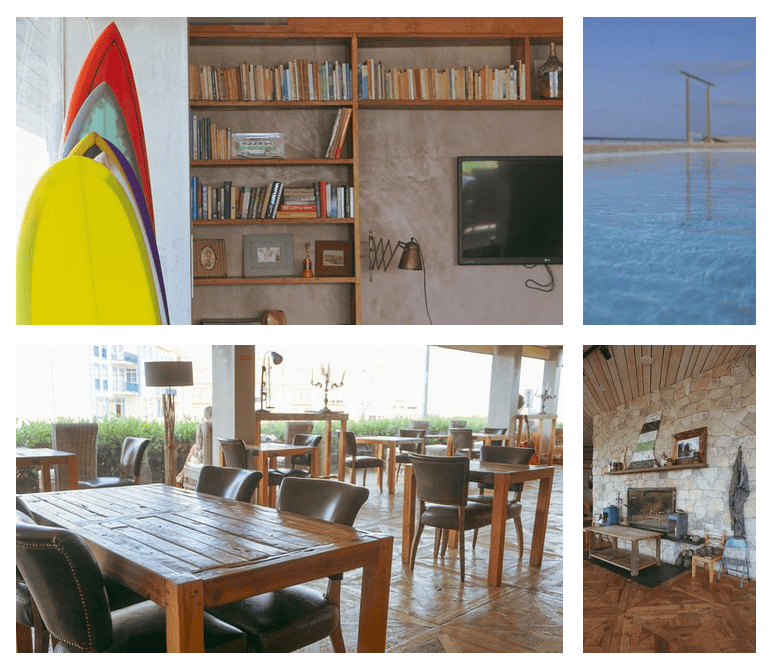 It's a bit suspicious to say that I felt at home, as I was always surrounded by familiar faces, but I believe that anyone would feel that way in this space. The suites are super comfortable and the whole building is beautiful inside and out. The staff is friendly and caring. They all wear a mask during shifts and are constantly disinfecting the restaurant and reception surfaces.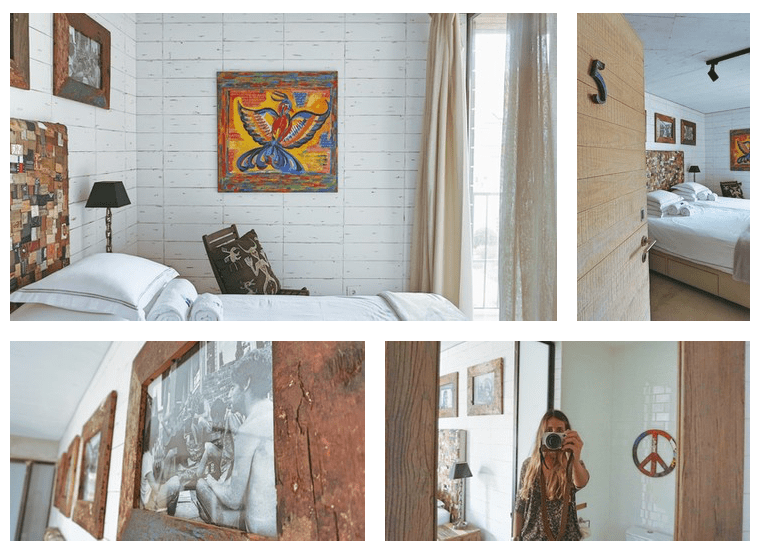 In the summer, on the rooftop, they used to make Baleal's most famous weekly sunset parties  – obviously they won't start again now (thanks to covid).  At the moment in this place, we can enjoy the landscape of the "north sea" of Baleal, the jacuzzi and the pool with water the same color as the beaches of the Maldives.
Upon arrival, we immediately felt the hospitality of the Food & Beverage Manager, Adriana Marques, who has a gift for welcoming. Lunch was prepared by the always smiling chef Ana Marques, with the help of Luísa, who cooks for everyone to see, and even with the mask covering her mouth, we still see her smile in her eyes. As a starter, beet hummus, followed by a BBQ hamburger for Zé Miguel and a divine seared tuna salad – it was so good that it didn't even look like a salad…  The menu is very original when it comes to ingredients and is made with best of local agriculture, without ever forgetting the vegan guys (even because the boss doesn't eat meat;)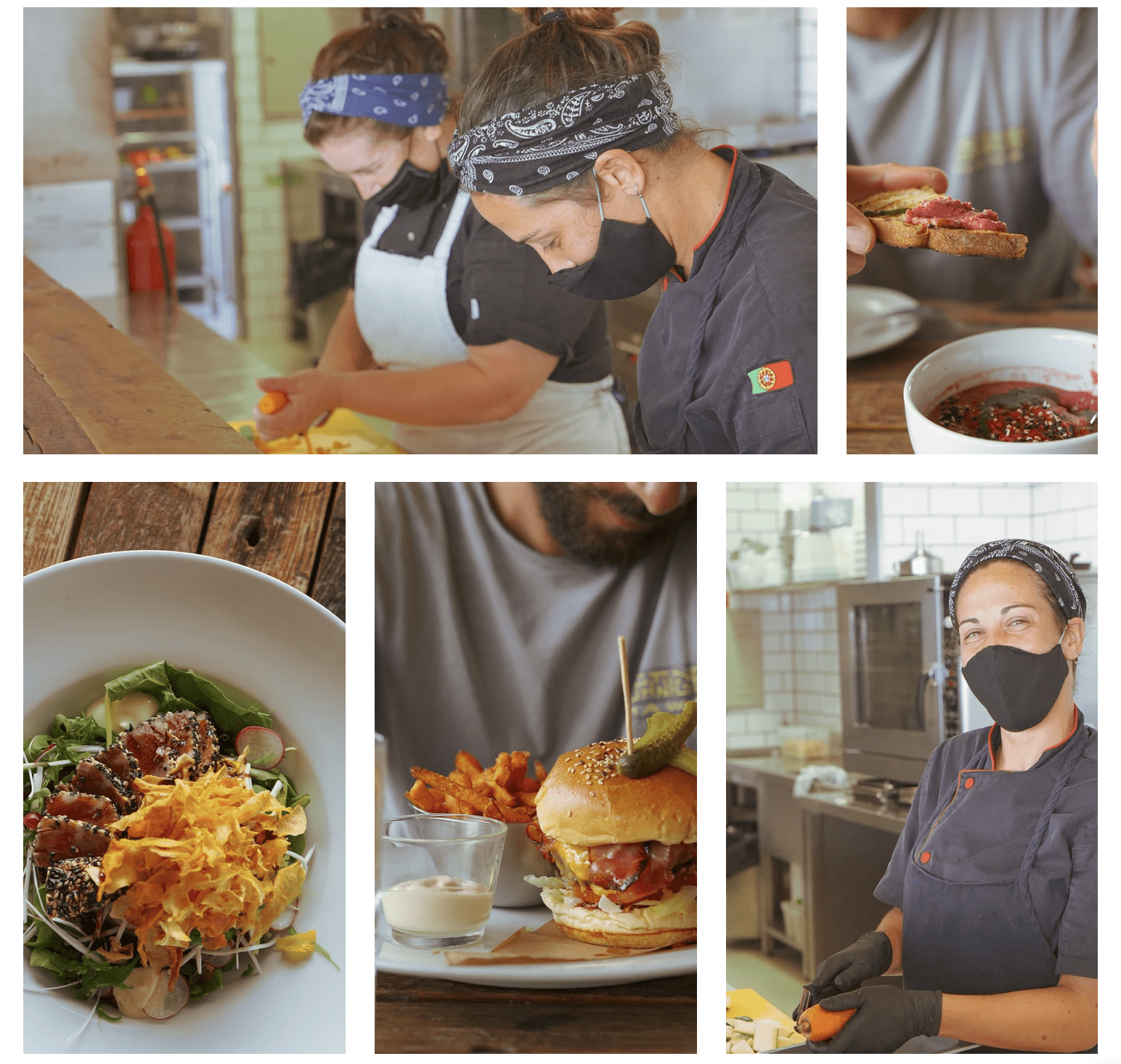 For breakfast, everything was wonderful: from the homemade granola, made by dear Charlie, to the freshly squeezed orange juice, everything tasted like sun, beach and love. I loved it.
As far as activities, they have surf lessons for adults and children (I think it goes without saying that Peniche is the best place in Europe to surf …), Yoga classes that are a must in this Zen environment and massages or treatments like reiki, that I will still try.
This place is perfect for a getaway or a different vacation, whether you're a surfer, a surfer's girlfriend or even if you don't want to know about surfing at all ahah. Take advantage of it because they have a discount on the site, until the end of this month, at surferslodgepeniche.com

Beijinhos,
Sara 
Related posts