We designed the Lodge as a 4 Star Eco Hotel, inspired by Californian surf culture from the 1960's.  With solar panels on the rooftop and up-cycled materials throughout, we believe that eco can be synonymous with luxury.  All of the spaces are designed for maximum comfort, fuctionality, and of course, to make you feel at home!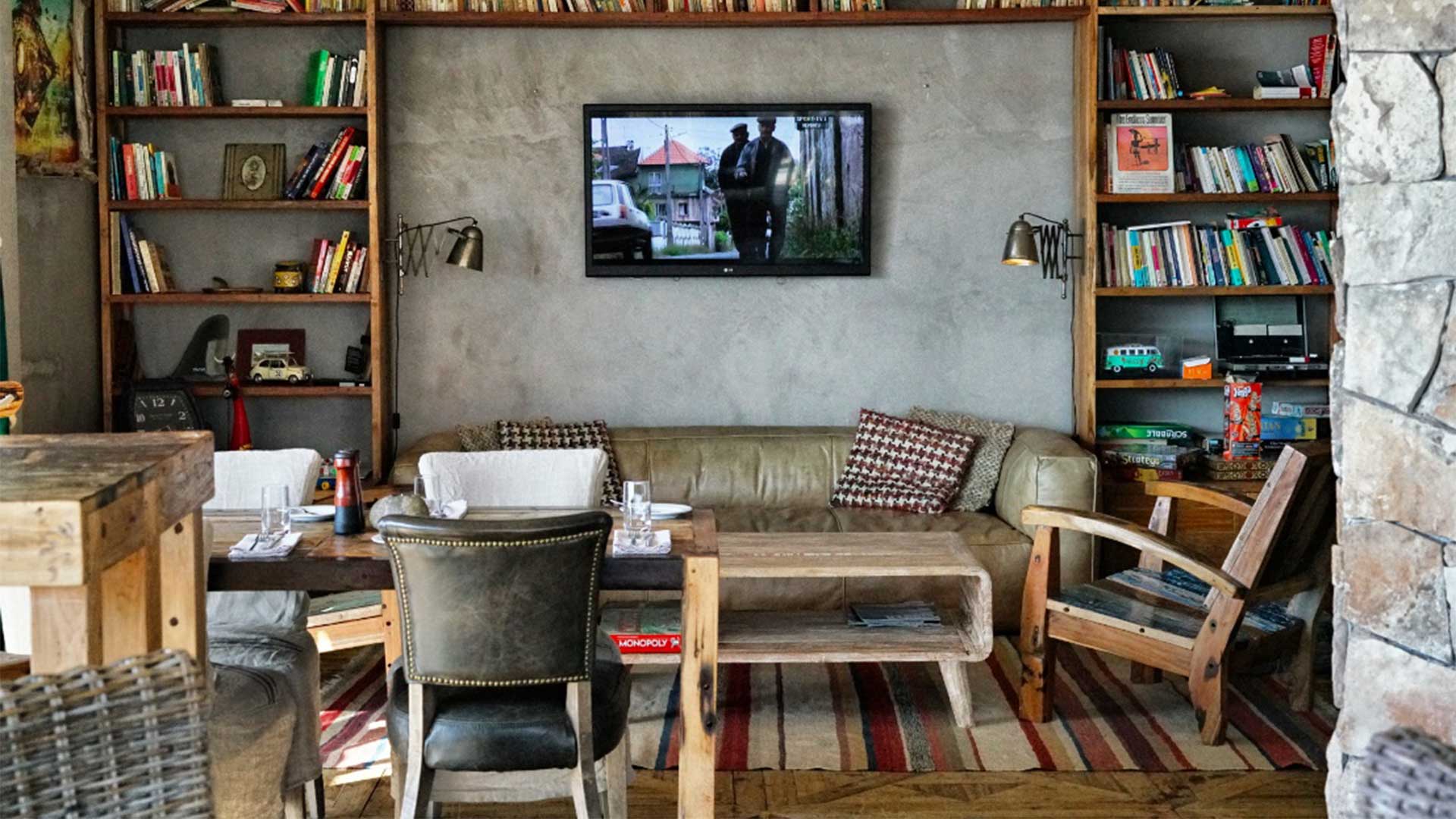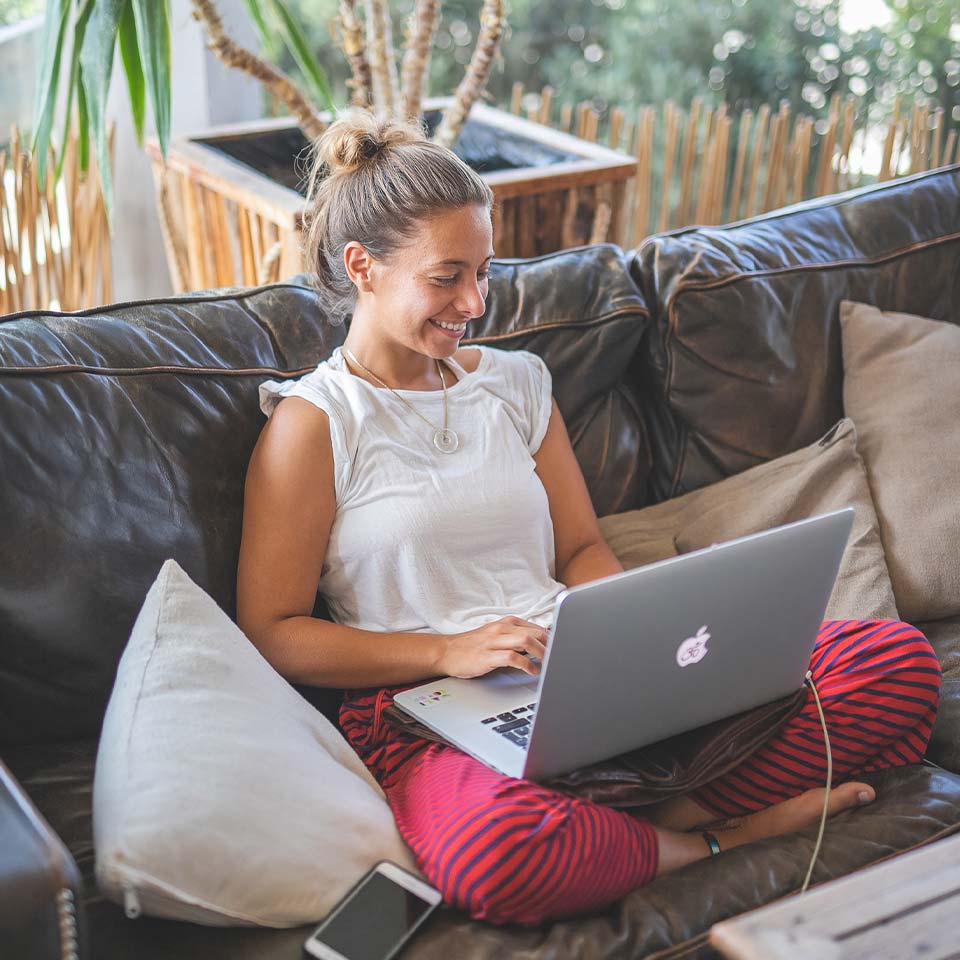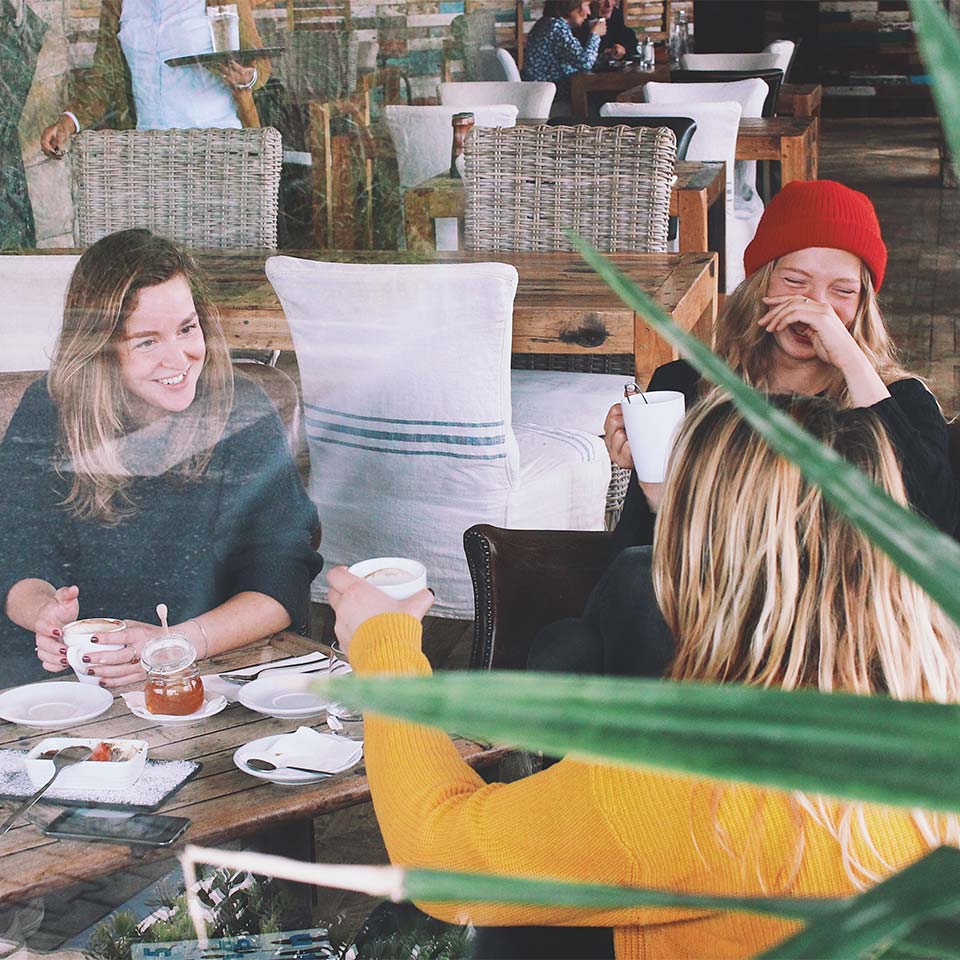 Surrounded by wide glass windows and filled with reclaimed wood, our restaurant space is warm and natural.  The open kitchen and colourful bar made from old fishing boats set an inviting mood.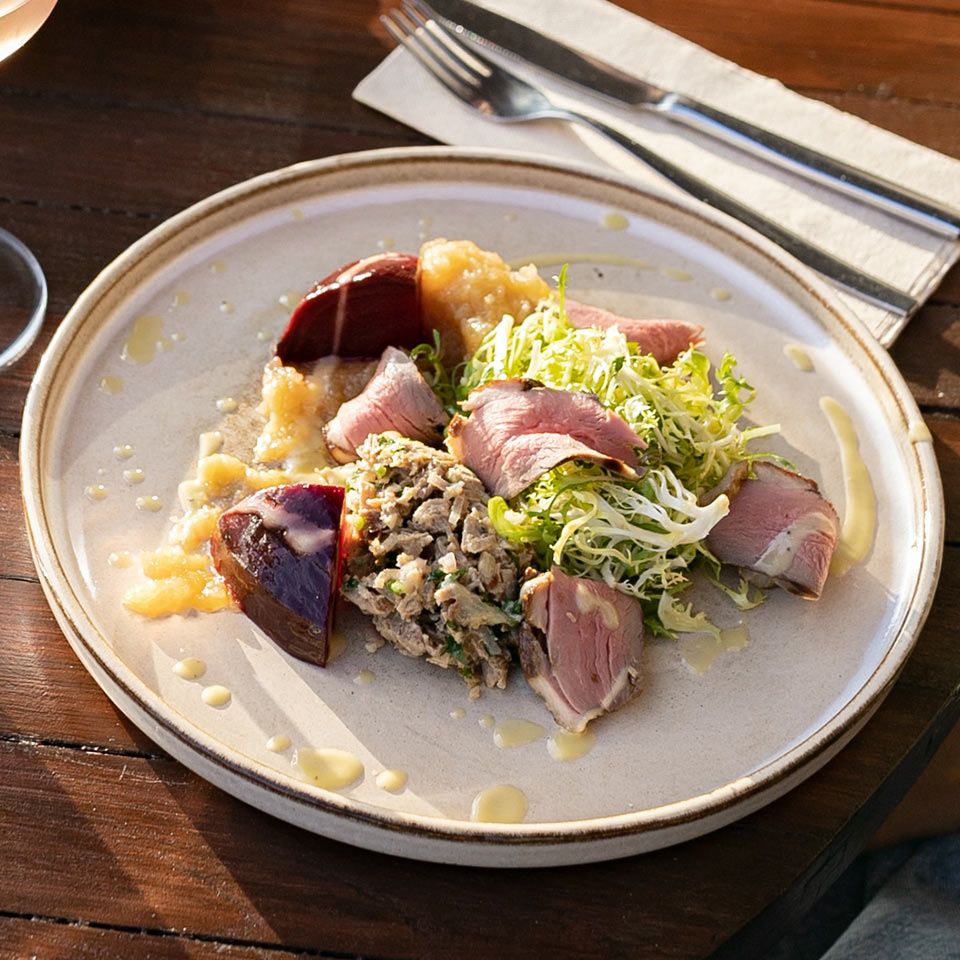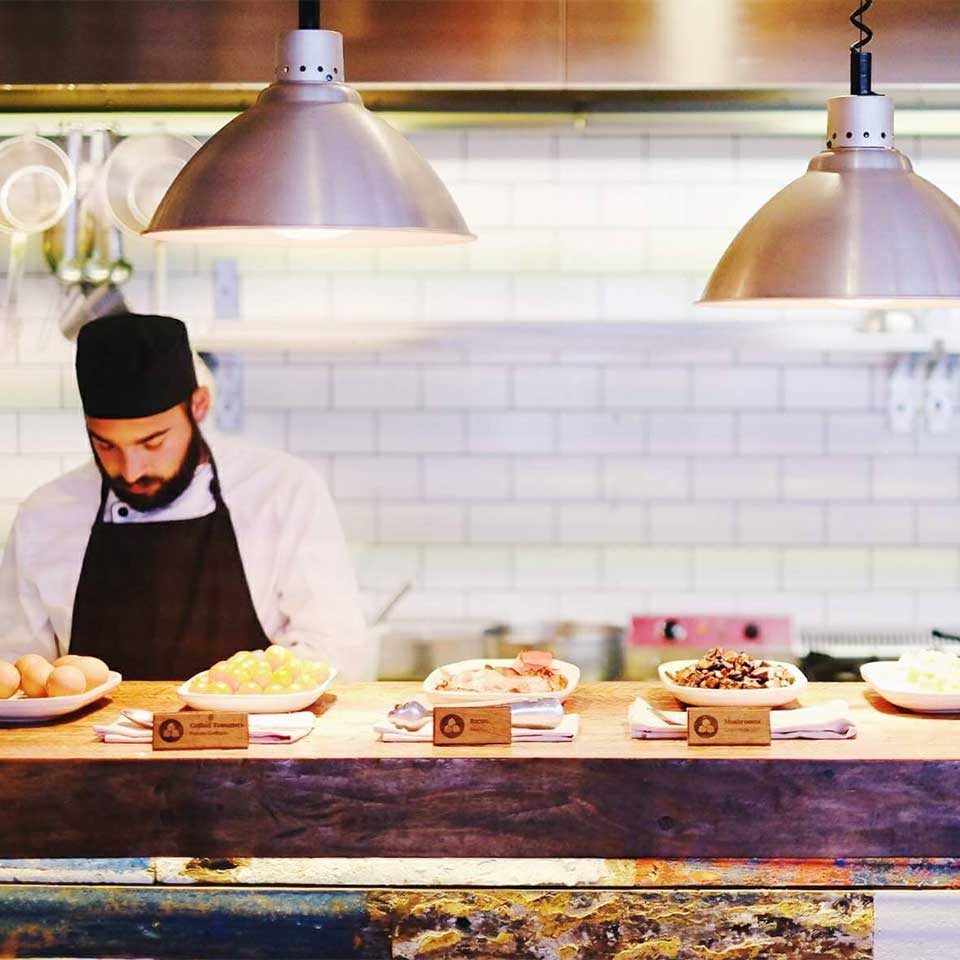 Ideal for BBQ's, our backyard is a casual space that can be used for a variety of events.  Equipped with sun shades for daytime, the space is also lovely when decorated for nighttime ambiance or theme parties.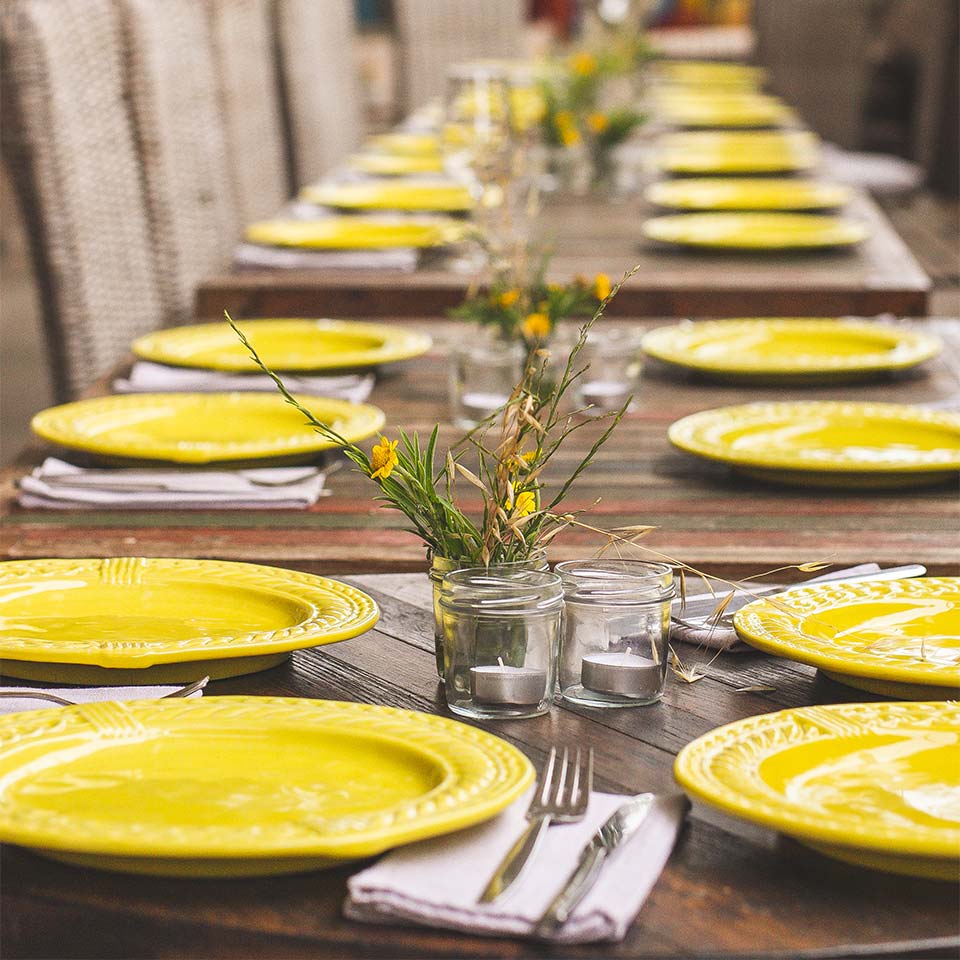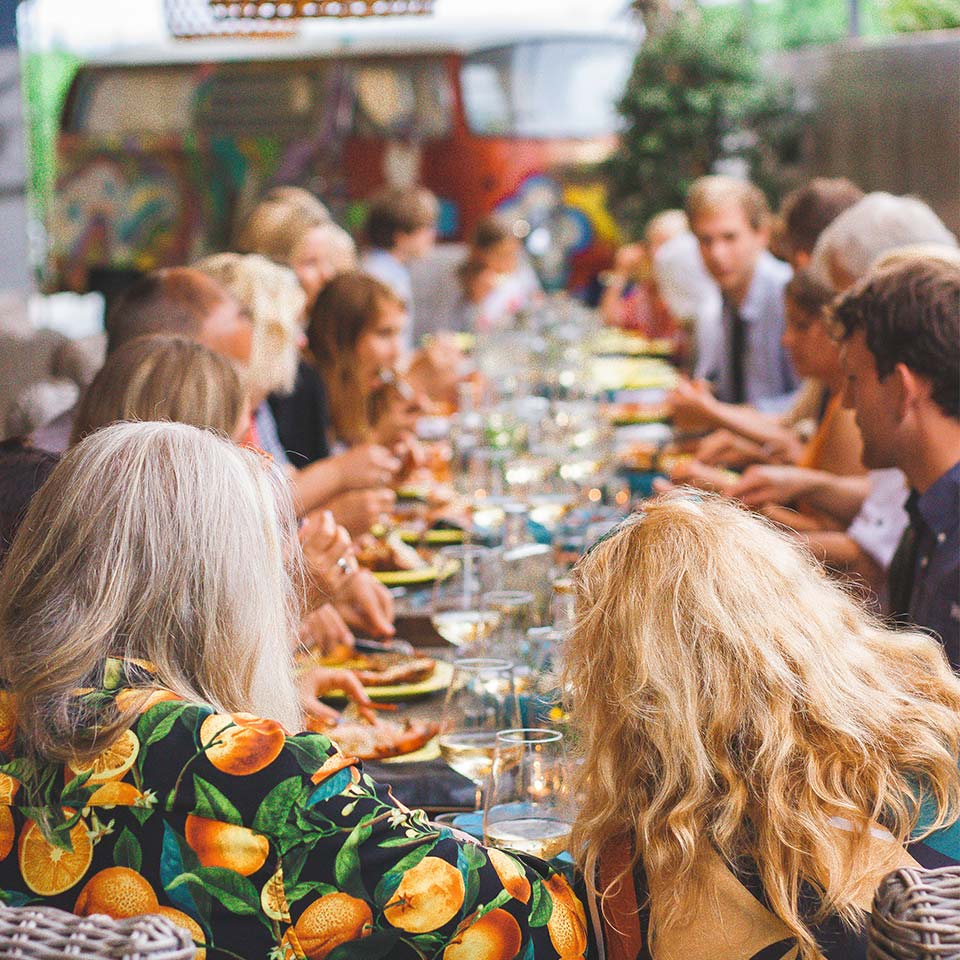 With an amazing sunset view, our Rooftop Terrace is perfect for open air music and dancing.  The bar, swimming pool and jacuzzi are there for your enjoyment.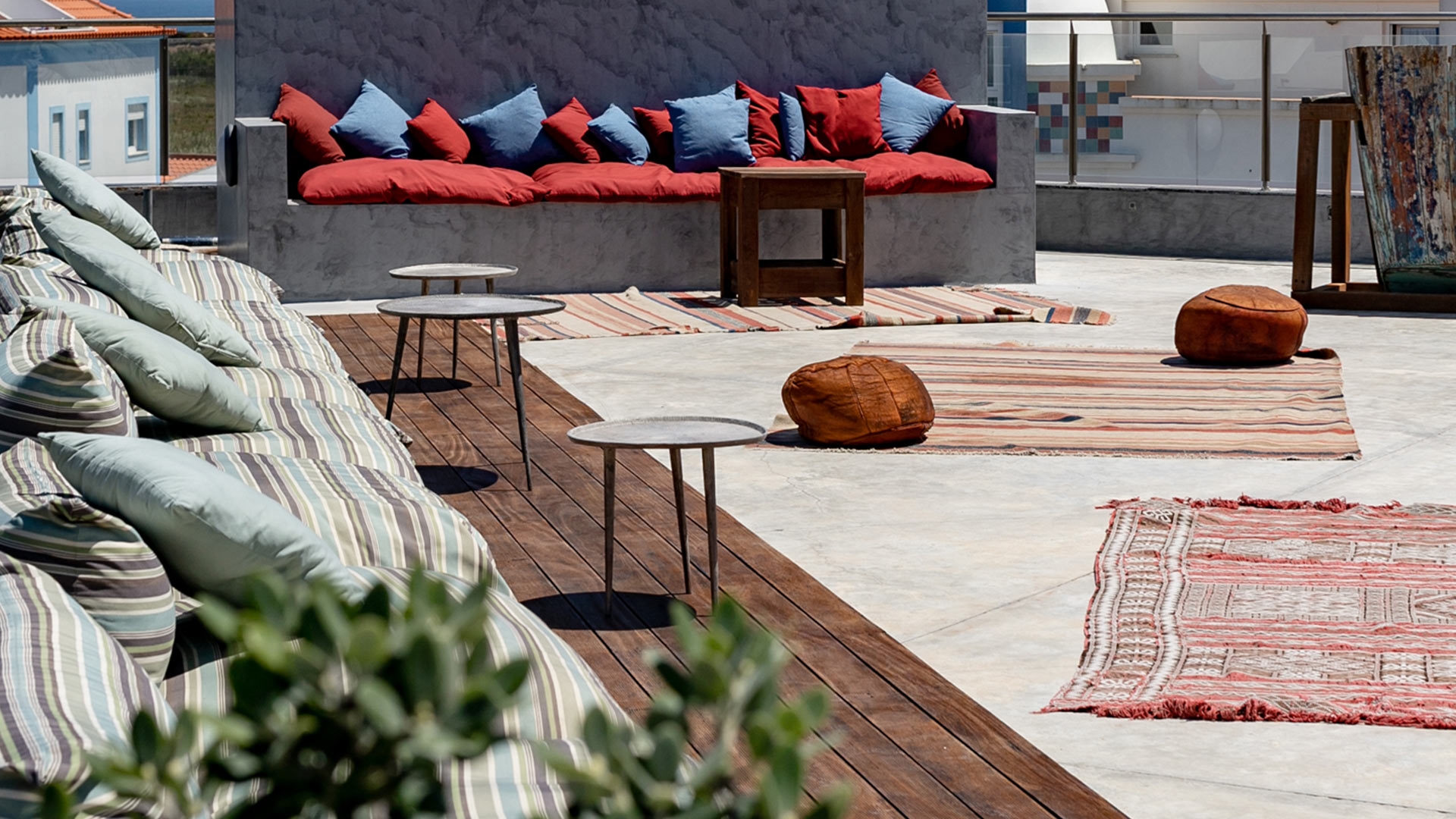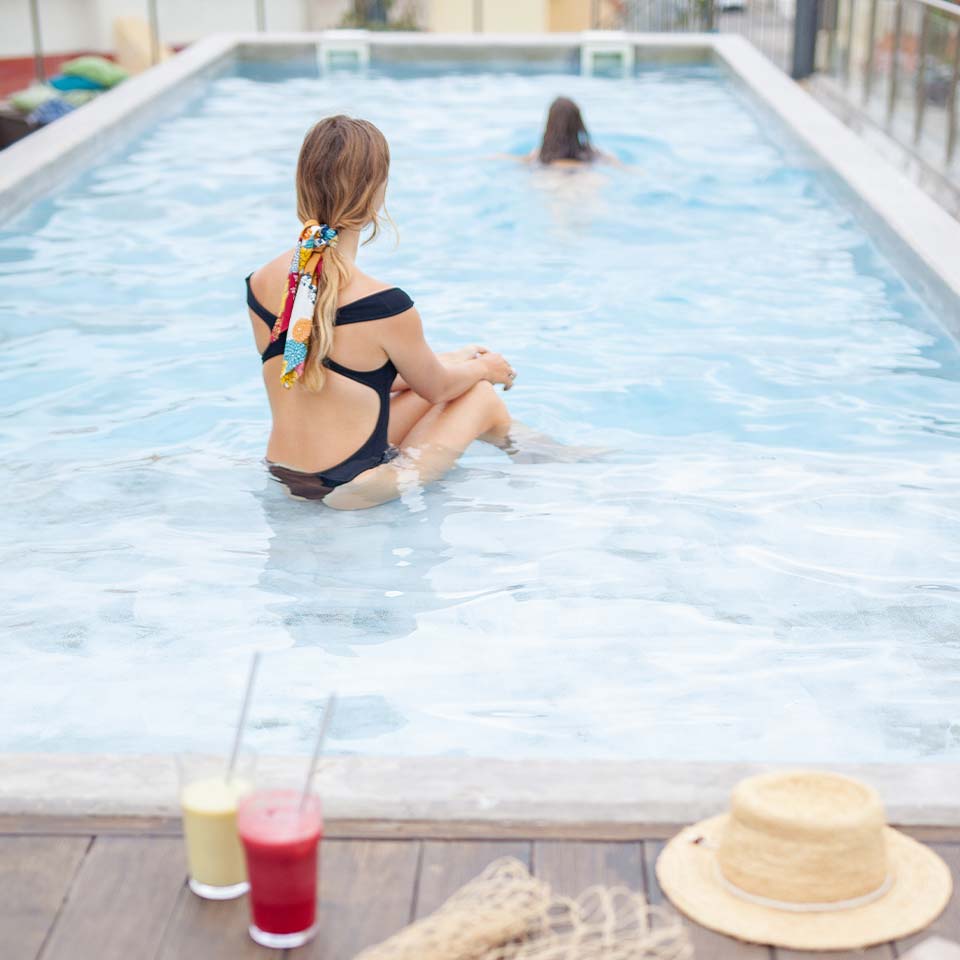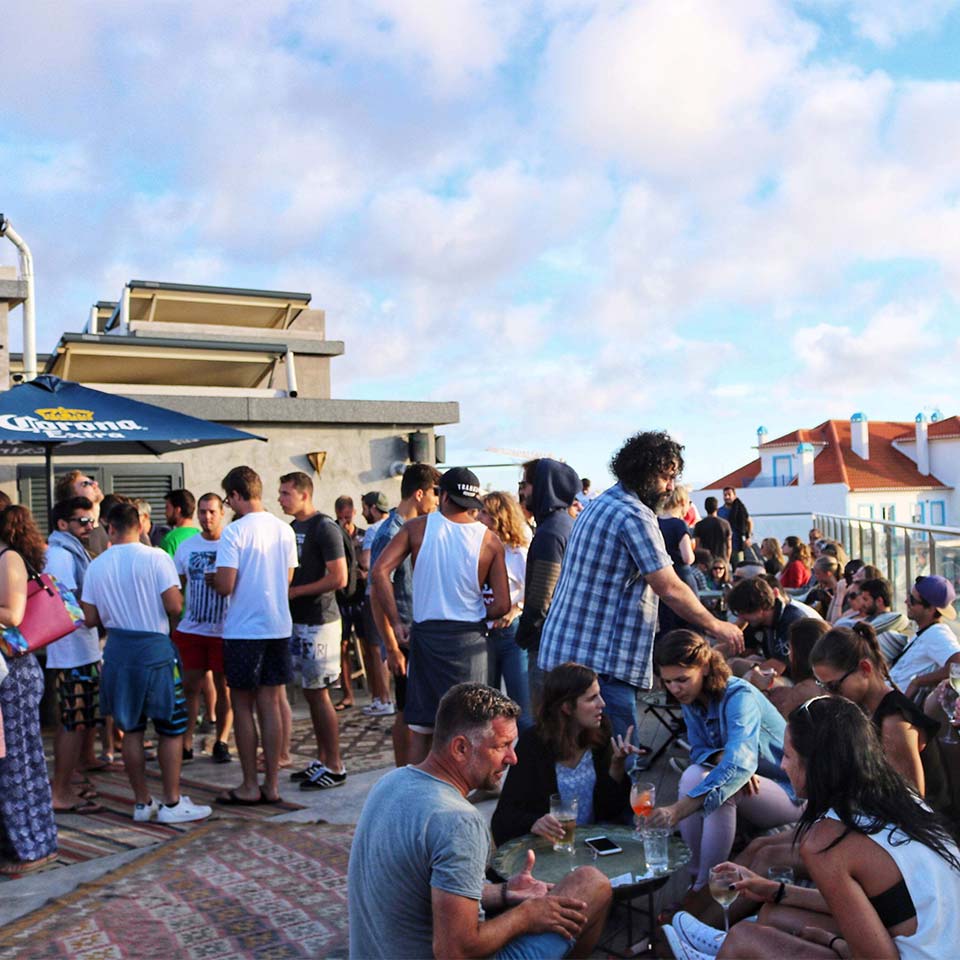 Located in the lower level of the Lodge, the Conference Room is cozy, comfy and private.  This room can be used for meetings, yoga sessions and more.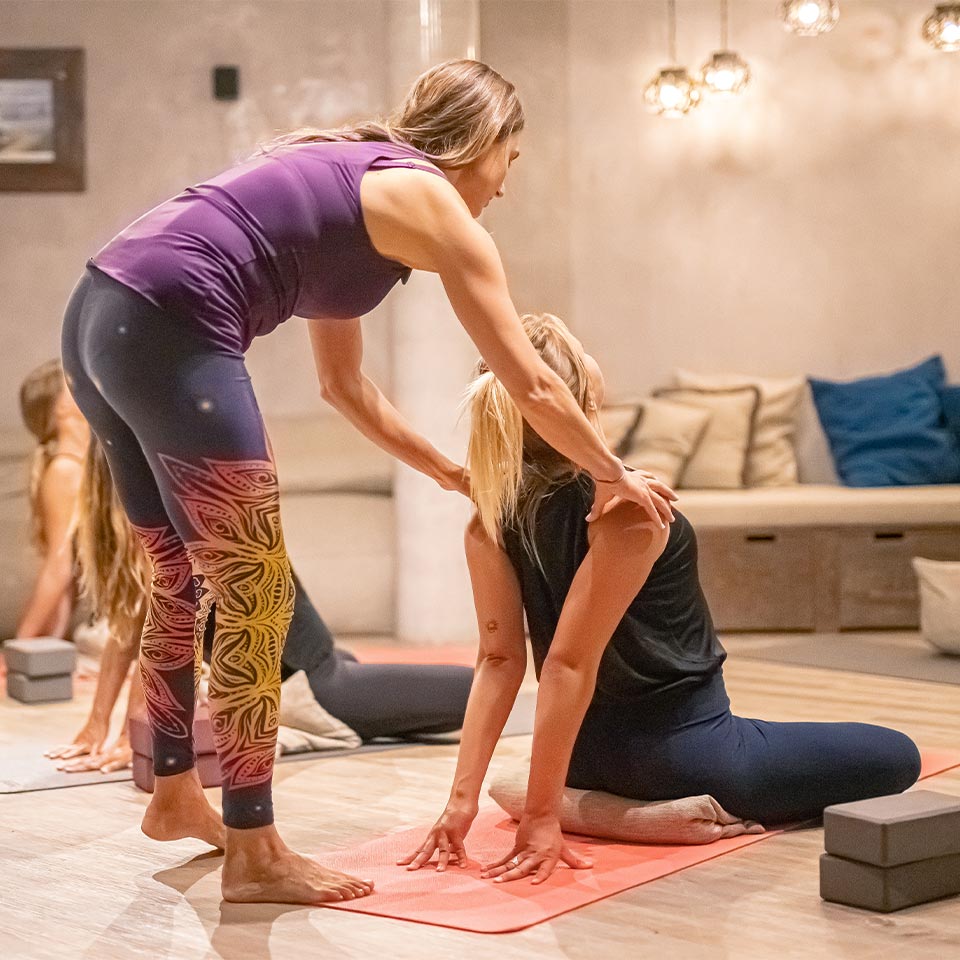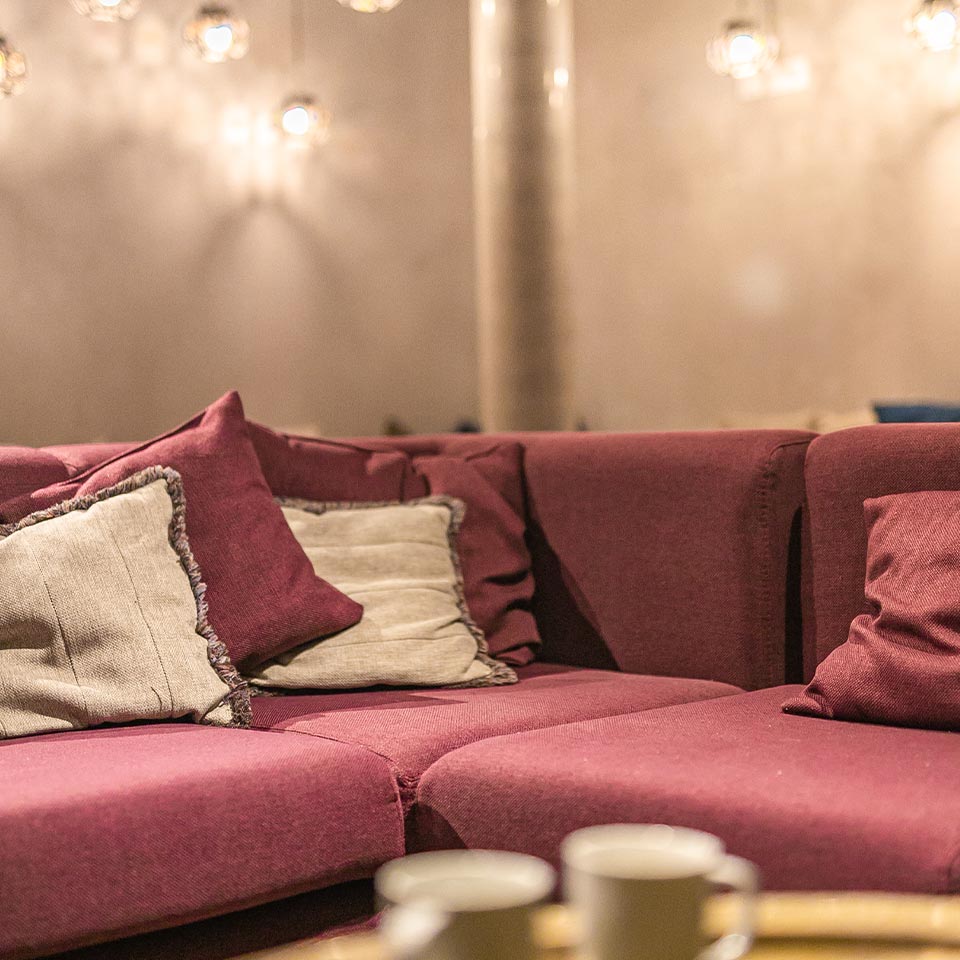 Our Surf School is located in the lower level of the Lodge, and will be your home base for surf lessons.  All of our surf gear is stored here, as well as bikes and beach toys for the kids.  For seasoned surfers, we have space for your board, a place to wash and hang your wetsuit and the surf report on the TV.