Yoga is a great compliment to surfing.  Adding some classes to your surf schedule helps you recover faster and avoid soreness, while practicing mental flow and focus.  Yoga improves strength, flexibility and balance- skills you need to succeed in the water.
Our yoga instructor, magic Elisabeth Ippel, teaches 'Healing Yoga', with a touch of Reiki in her amazing hands-on adjustments.
Yoga Instructor Sophie teaches gentle vinyasa flow yoga, which connects movement and breath to feel good and relax.
This season, our yoga sessions are available by prior appointment at our reception. Please book 24 hours in advance to reserve your seat.
(April – October)  Hour-long sessions – 15€
Private sessions at your choice of time can be scheduled upon request.
Hour-long sessions – 45€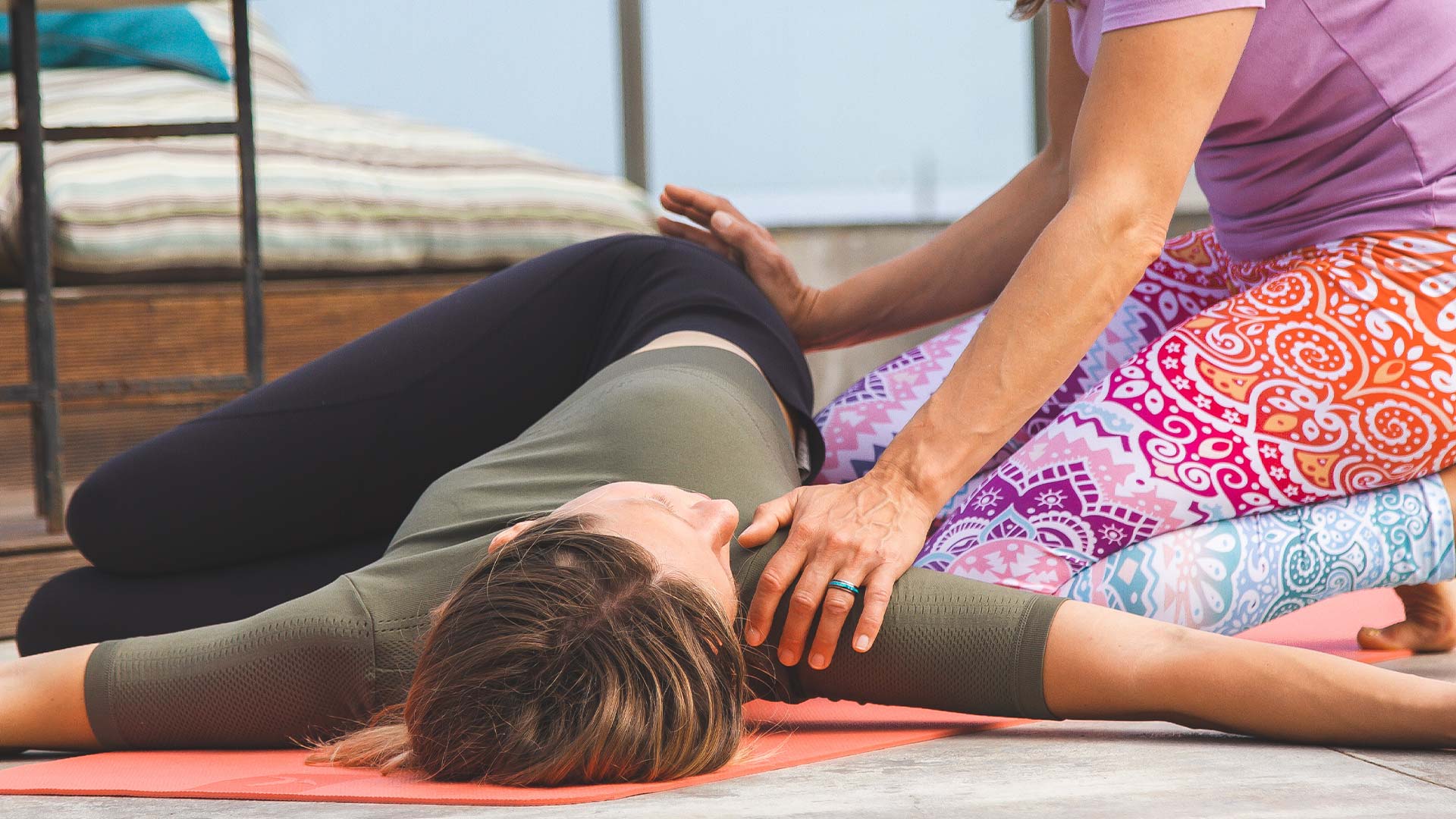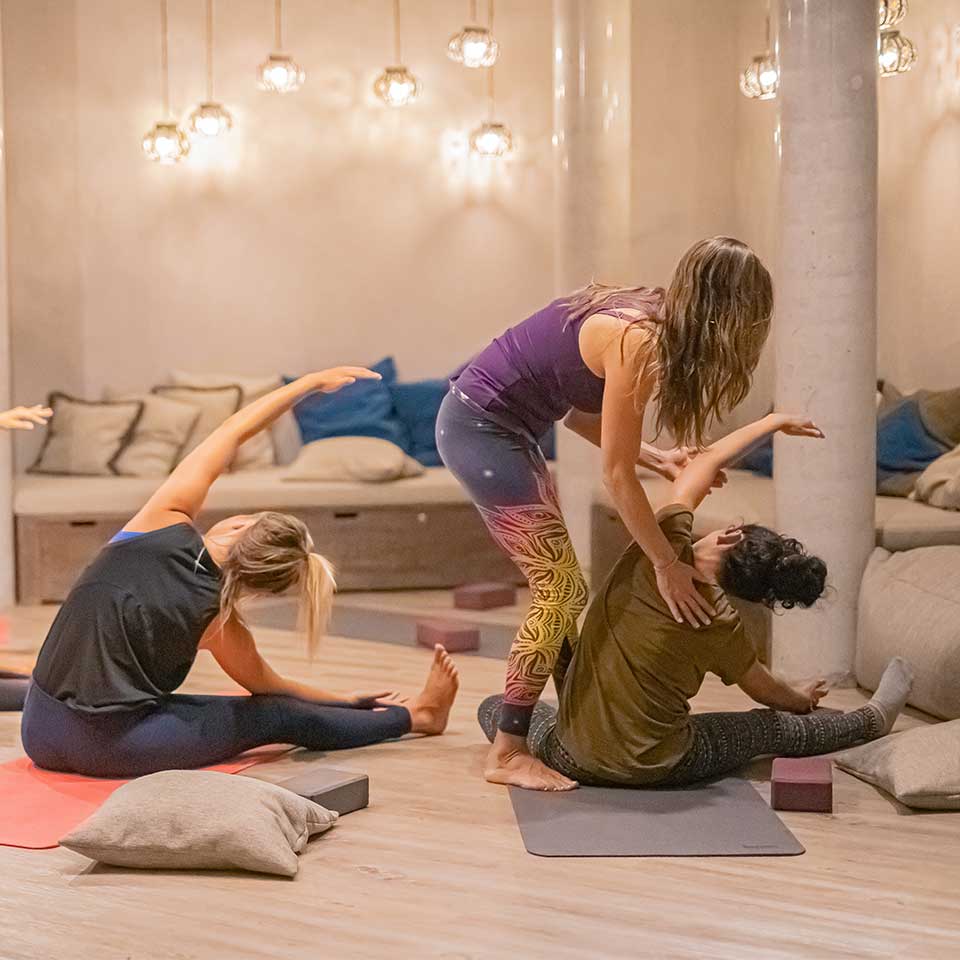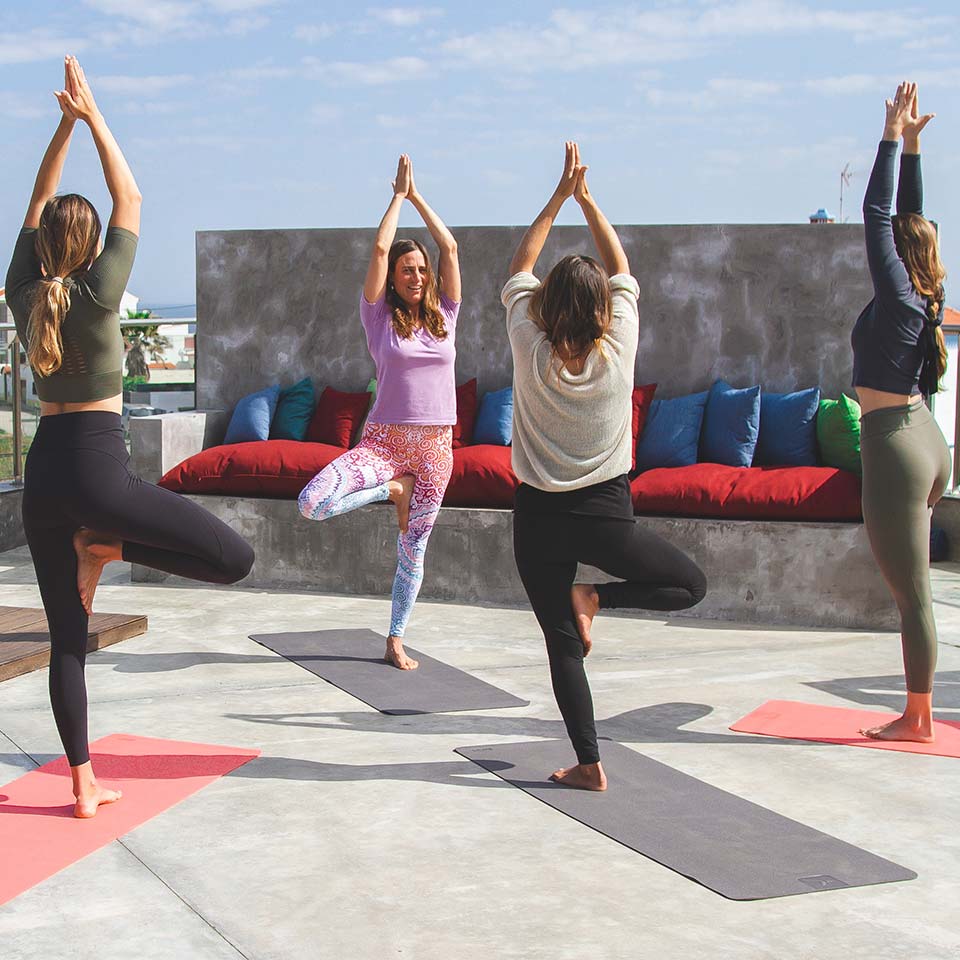 A massage is the perfect way to relax and restore sore muscles after surf.  We have a dedicated private Massage Room designed to be your zen oasis.  Our massage therapists are available by appointment for hour-long treatments.  Choose a male or female therapist as you wish.
Hour-long sessions – 70€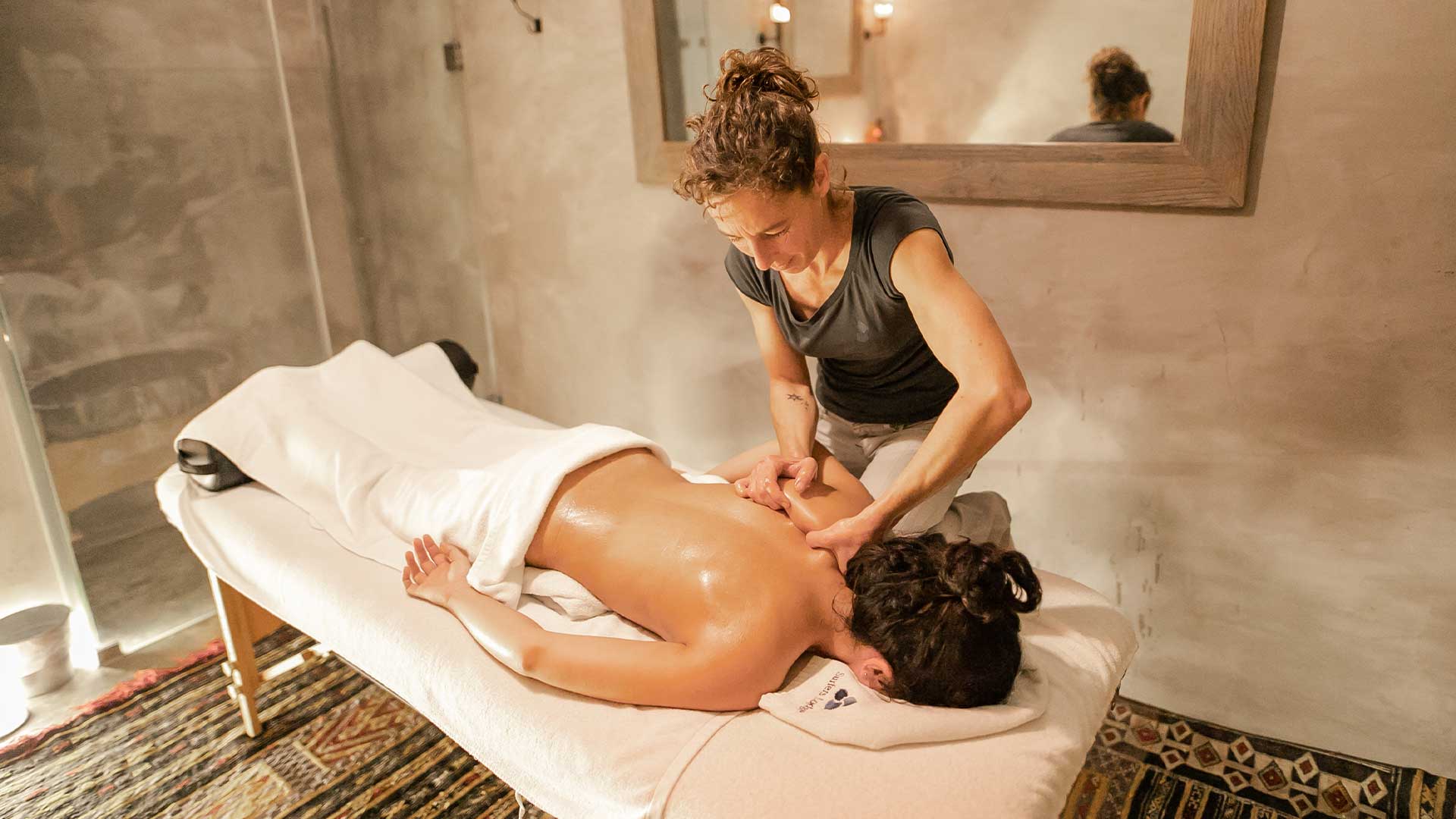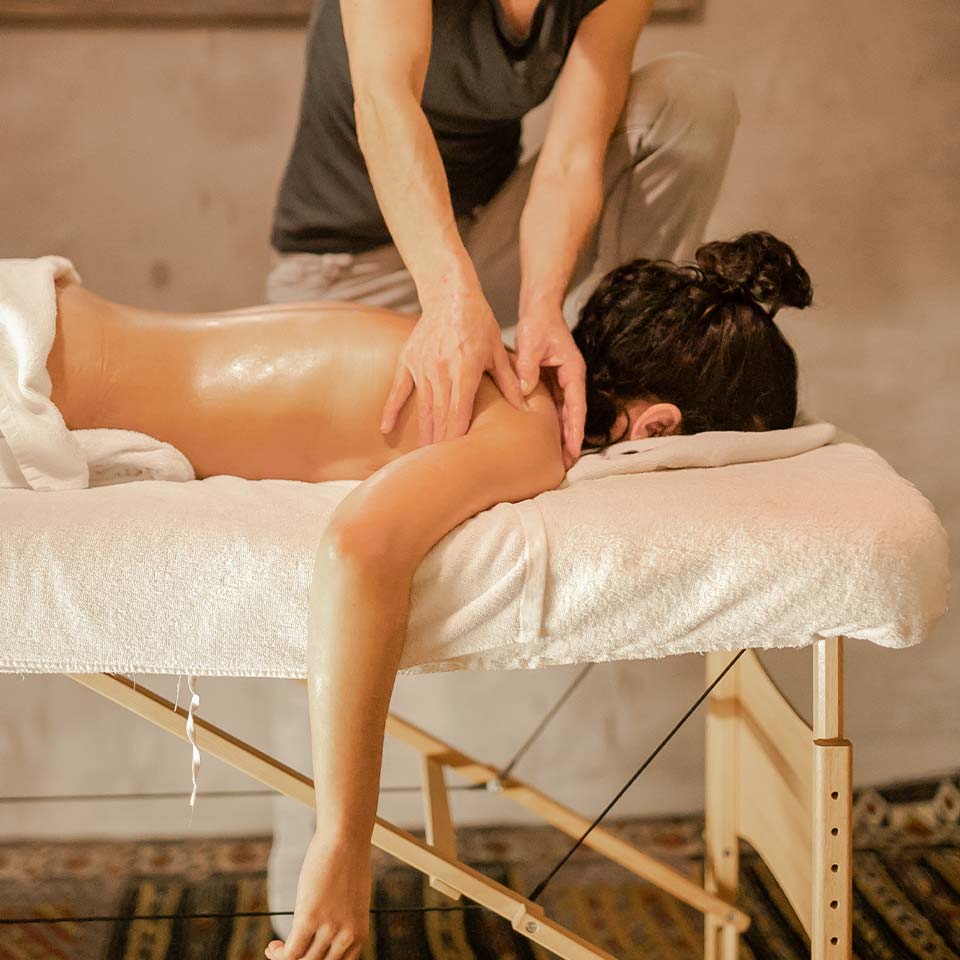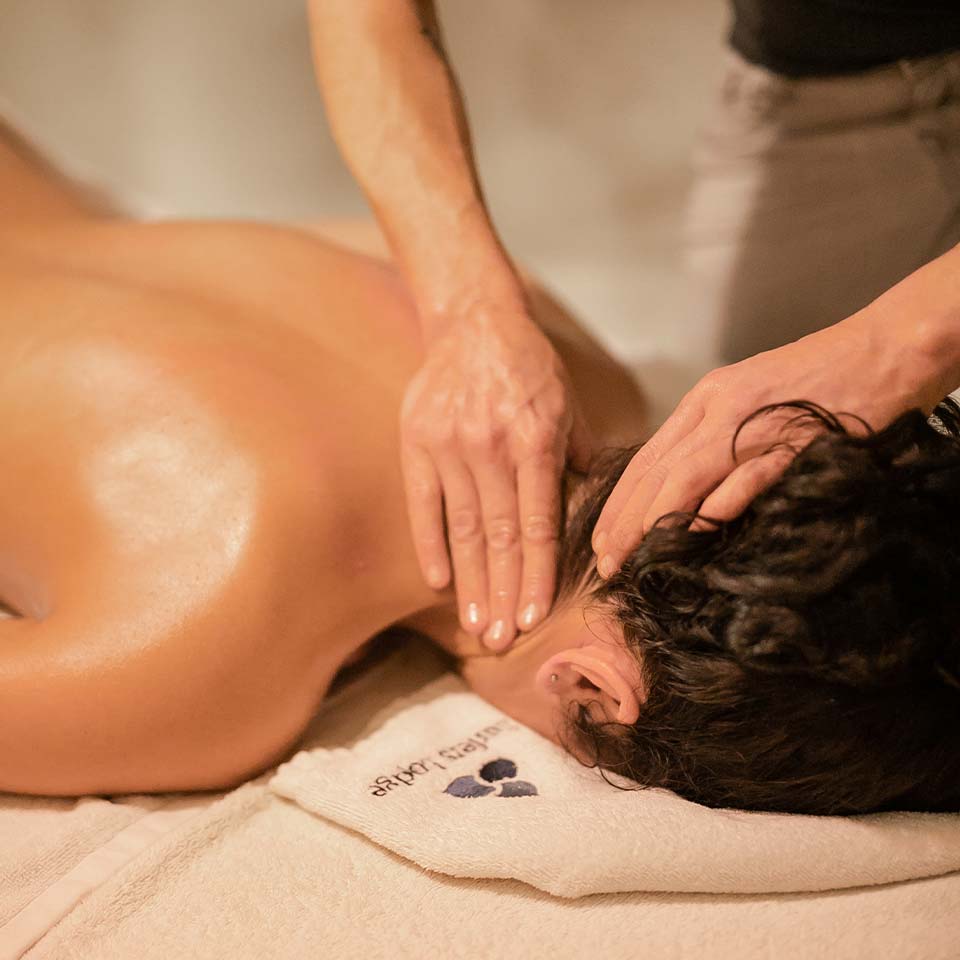 Relax, detox & let go. 
During the Reiki treatment your body will be detoxed and your energy brought into balance. All of this happens through the healing energies of the hands. Reiki is a very comforting, relaxing and non-intrusive healing treatment. For sore shoulders after surfing, for stressed out minds and overloaded hearts. Come wearing comfy clothes for your 45 minute treatment.
45 min. sessions – 80€