During the High Season we host Sunset Sessions on the Terrace. A great mix of local and international DJs play the best house, deep house, techno, and minimal music.  With a beautiful view of the sunset over Baleal, the Terrace is the best place to start your night or just unwind from a long holiday week.
Friendly vibes.
The parties are held on Fridays from 18:00 to 21:30.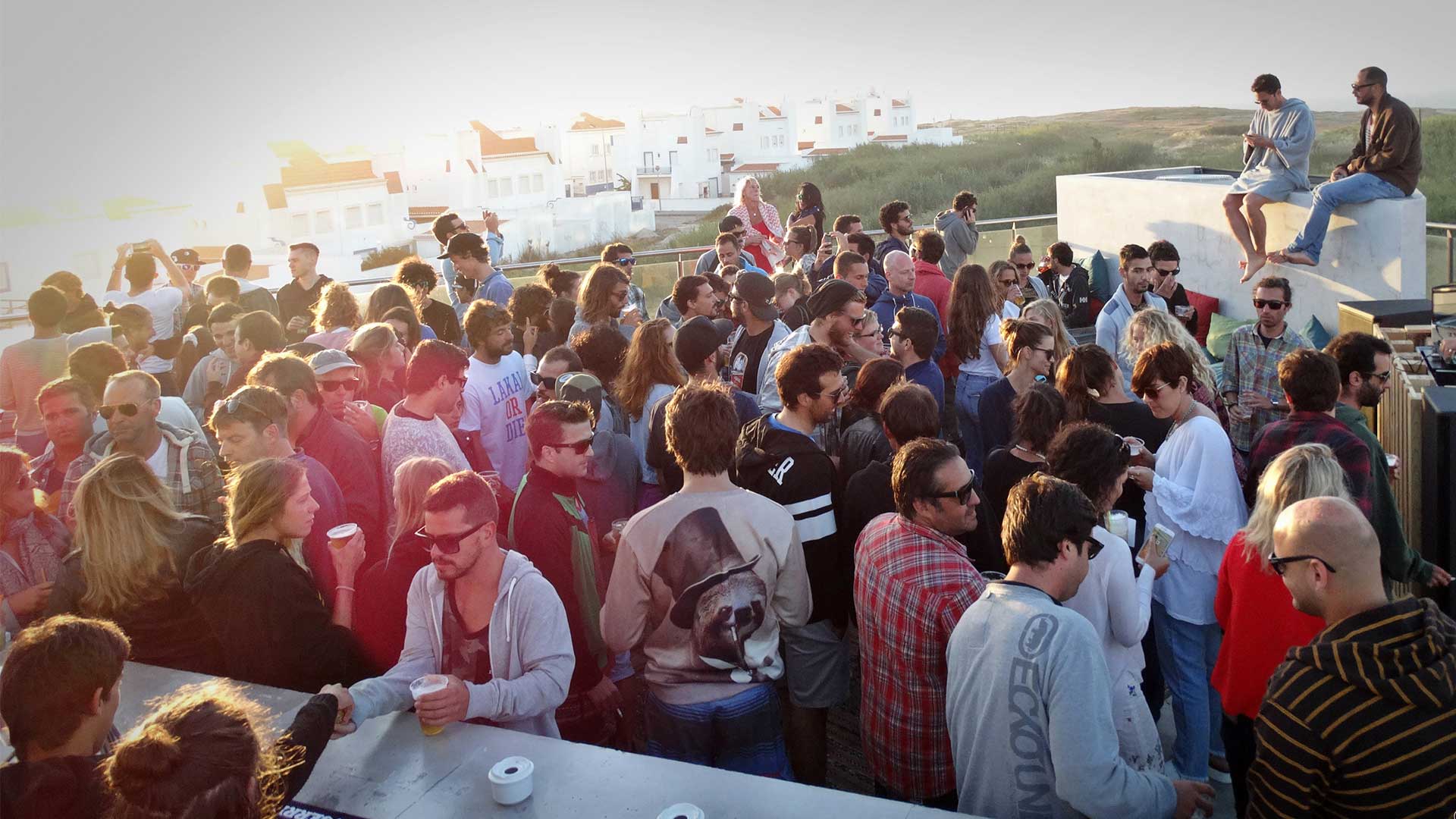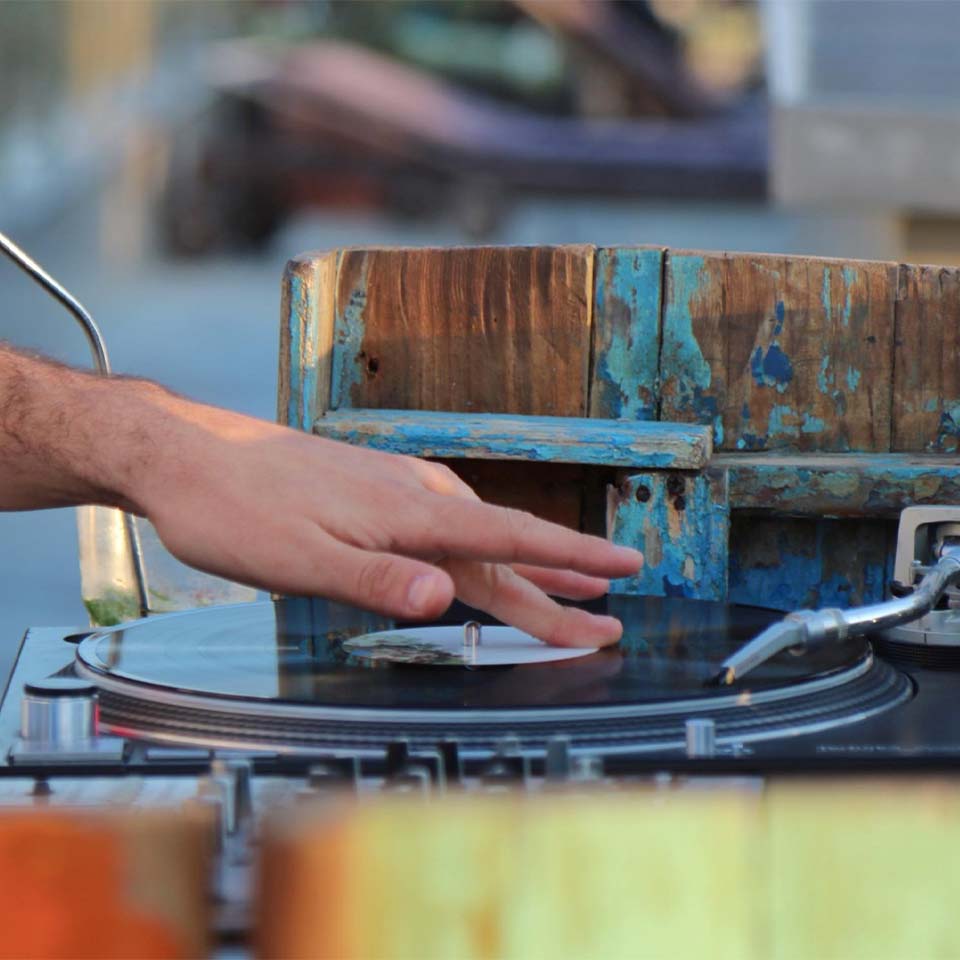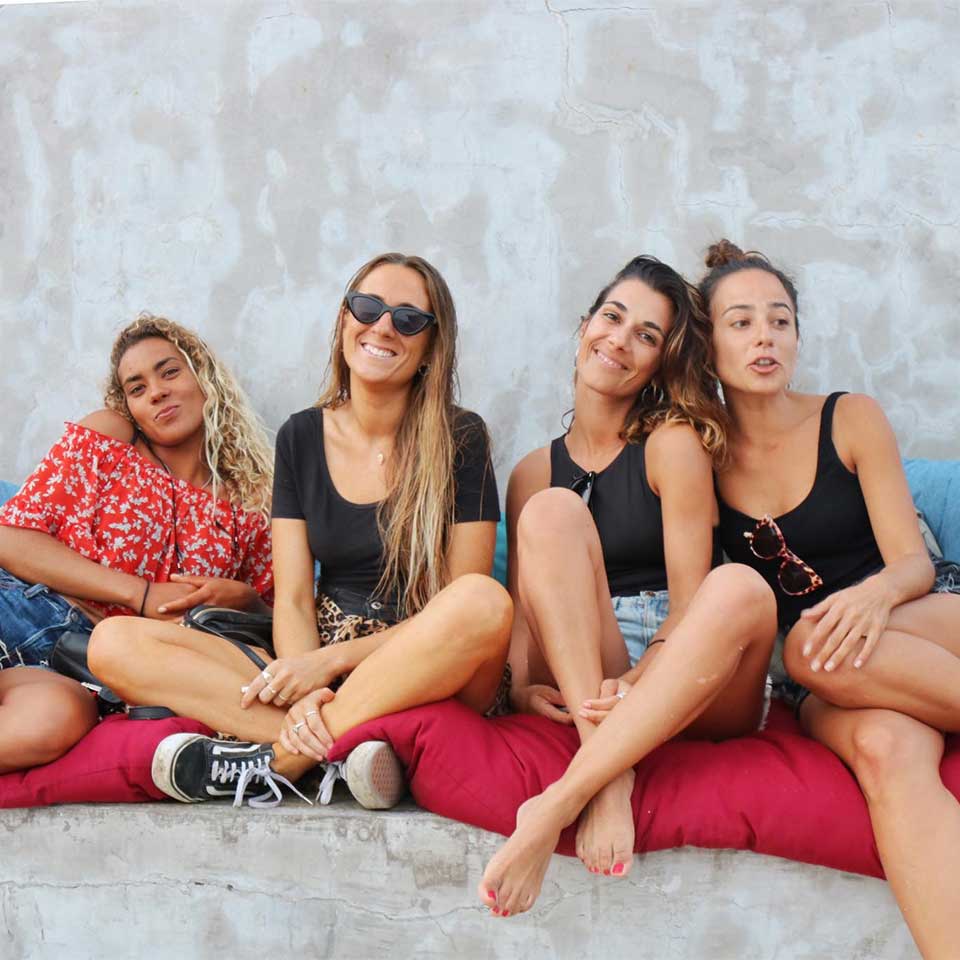 SEA Groove hosts Blue Beard Sessions on the Terrace during High Season.  SEA Groove is surfer/musician Afonso Castanheira aka Blue Beard (double bass, voice, composition and lyrics,) accompanied by The Ocean Travellers – Luis Lane on drums, Hugo Trindade on Guitar, and Edgar Alexandre on keyboard.  This laid back jam session showcases unique local musical flavors.  Styles vary from  Jazz to Hip Hop, Drum n Bass, Reggae and Dub.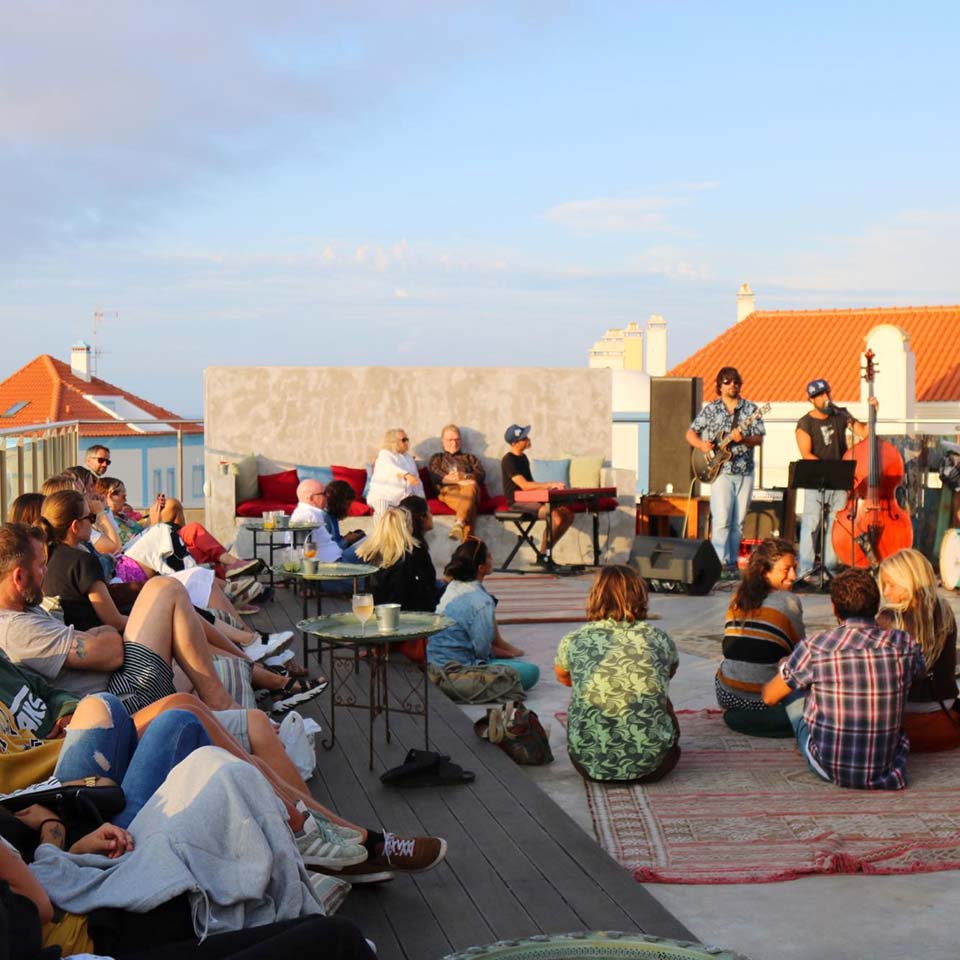 During the High Season we invite local musicians to play live music on the Terrace.  Usually the genre tends towards guitar-driven blues and rock n' roll, with a mix of original songs and sing-along classics.  A chilled out way to start the weekend, having a beer with friends and listening to some tunes.