Portugal is a true surfer's paradise, and Peniche is known as the Wave Capital of Portugal, with the most consistent and biggest variety of waves on offer anywhere in the country.  The key to these conditions is the varied coastline, formed over time as the islands of Peniche and Baleal joined to the mainland, creating peninsulas with beaches facing in different directions.  This means that no matter the swell or wind direction, there's always a good place to surf.
Peniche is home to the world class beach break of Supertubos, made famous as a WSL Championship Tour stop since 2009.  But you don't have to be a pro surfer to enjoy a trip to Peniche.  The surrounding area has a multitude of waves for all levels,  mostly breaking over sand,  making this one of best places in Europe to learn to surf.  From the Lodge, located in Baleal, you can walk to surf if conditions are right.  Within 10 min by car, you can reach all of the best spots in the area.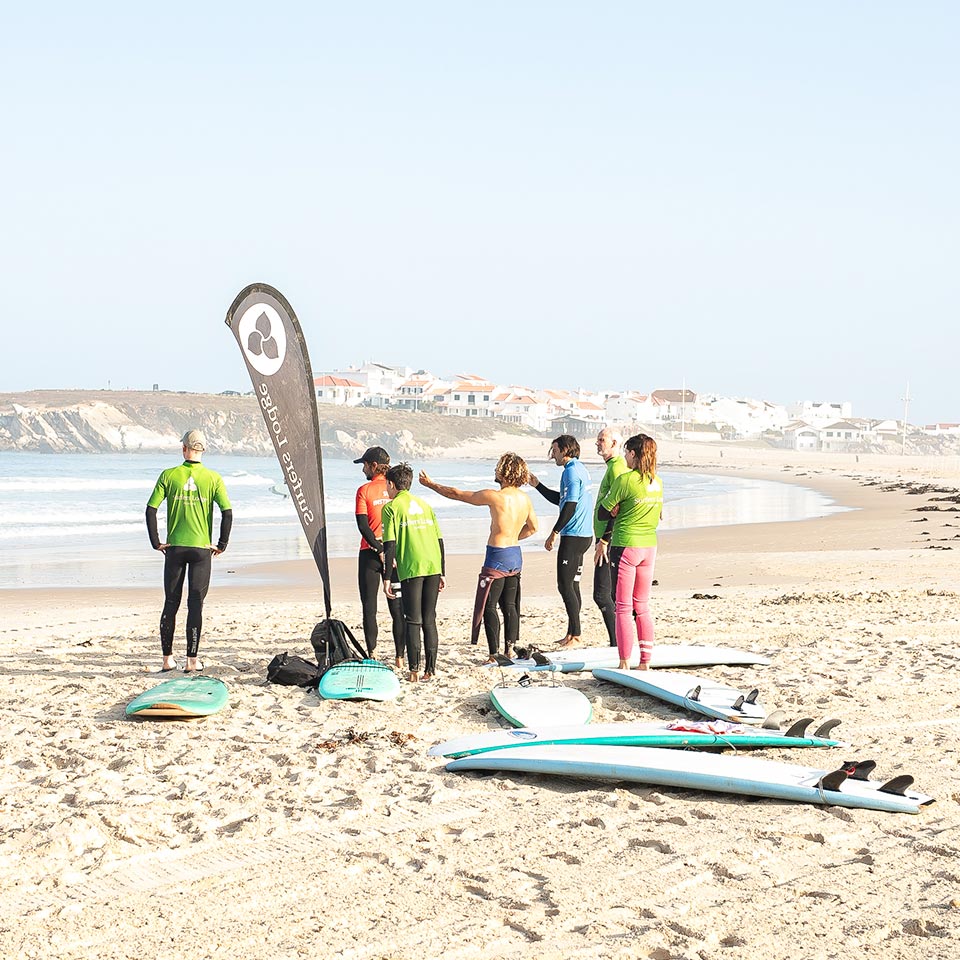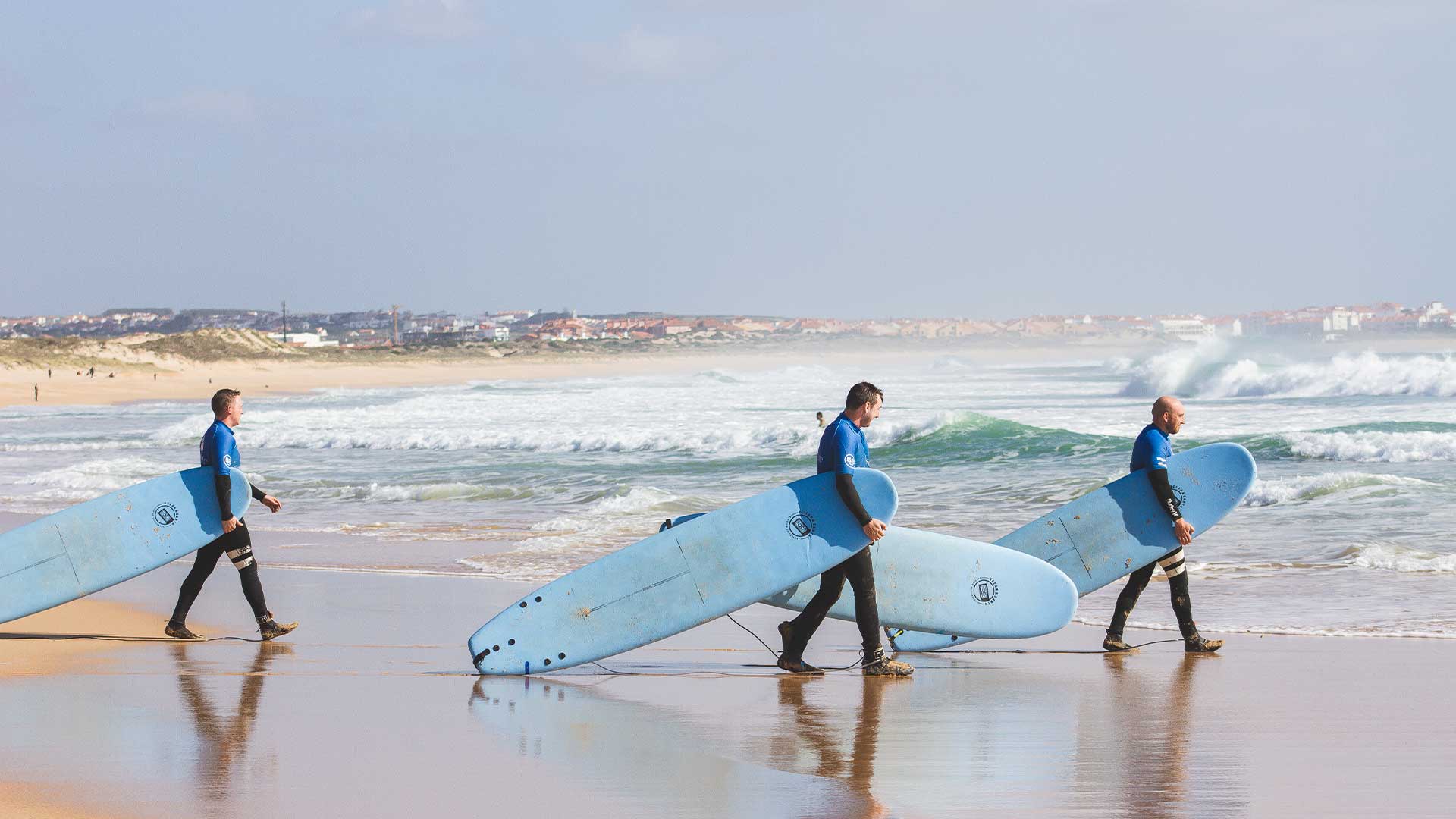 Our Surf School is an extension of the Lodge, where we aim to provide personalized, high quality service to our guests, family, and friends.  Located in the lower level, we have a wide selection of new and well-maintained boards and wetsuits for our students or for rent.  Our experienced, friendly, and qualified instructors will guide you to the best conditions and help you make the most of your time in the water.
We believe that personal connection is one of the most important aspects of learning to surf.  Our group classes are always 4 people or less per instructor, one of the smallest class ratios you'll find anywhere in the world.  For even more personal focus, you can choose a Private or Double Private lesson.  We want to create lasting relationships with all of our students and help them develop into great surfers!
All surf lessons include equipment, insurance, and transportation to and from the beach.  Lessons last up to 1.5hrs in the water, 2 hrs door-to-door.  We divide our groups by level: First Timer, Beginner, and Intermediate. Check your surf level HERE.
Private Lesson – 1 person/ instructor – 90€
Double Private Lesson – 2 people/ instructor – 80€
Group Lesson – 4 people max/ instructor – 70€
*prices are per person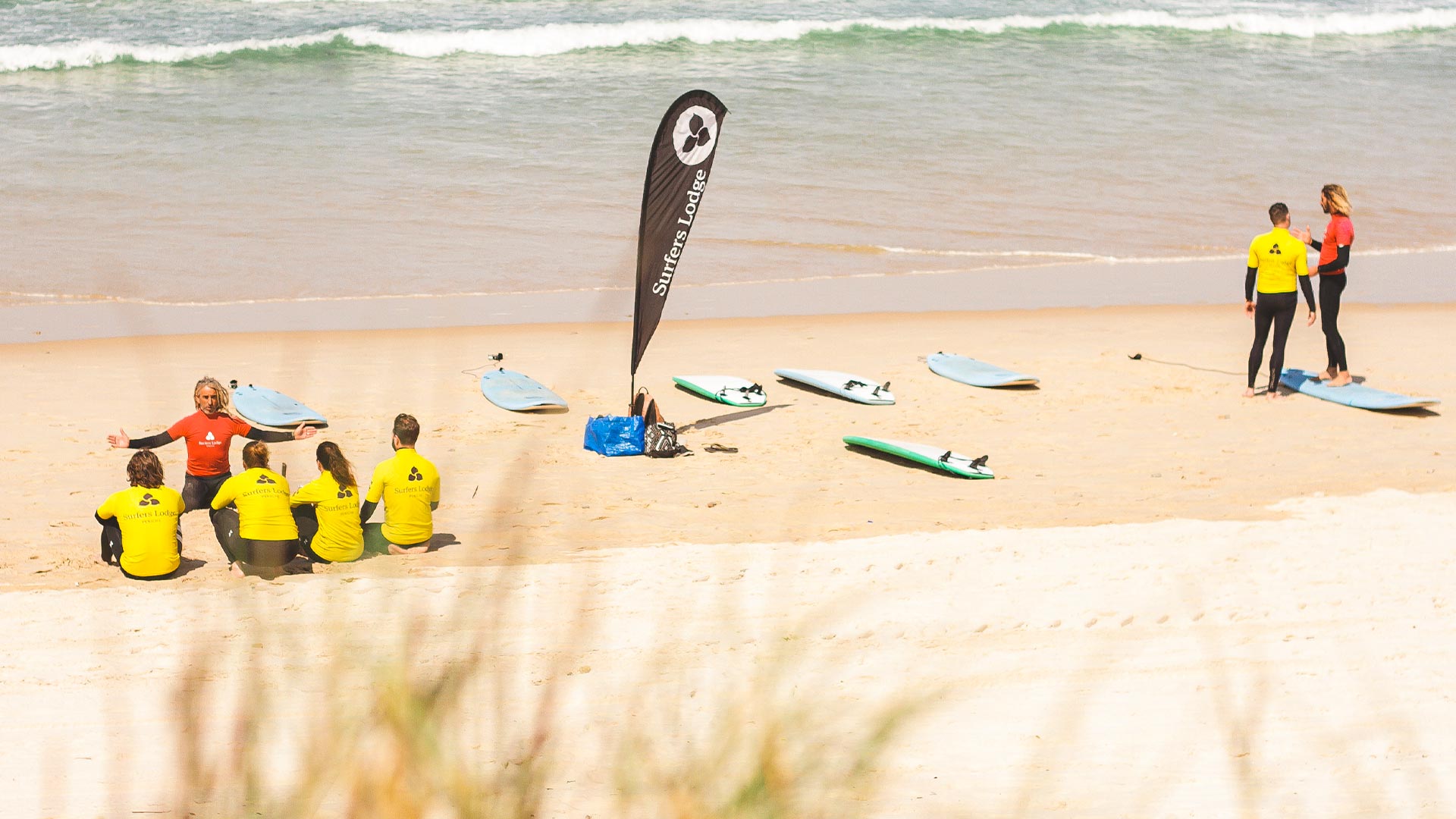 3 Lessons
3 surf lessons – practical + theory
FREE surfboard + wetsuit rentals (on the days you have lessons)
Discount on Yoga €10 (normally €15)
Discount on Massage €55 (normally €65)
Group – 180€    Double Private – 225€    Private – 255€
5 Lessons
5 surf lessons – practical + theory
1 session video correction
FREE surfboard + wetsuit rentals (on the days you have lessons)
Discount on Yoga €10 (normally €15)
Discount on Massage €60 (normally €70)
Group – 350€    Double Private – 400€    Private – 450€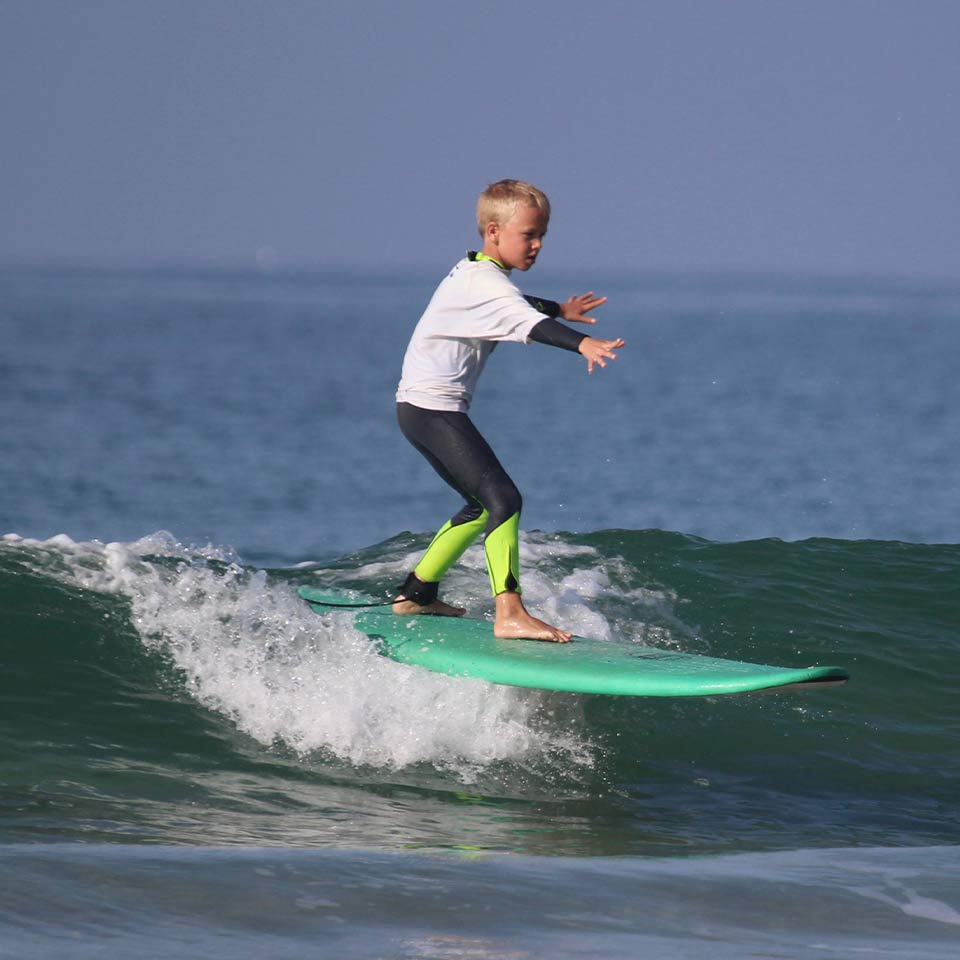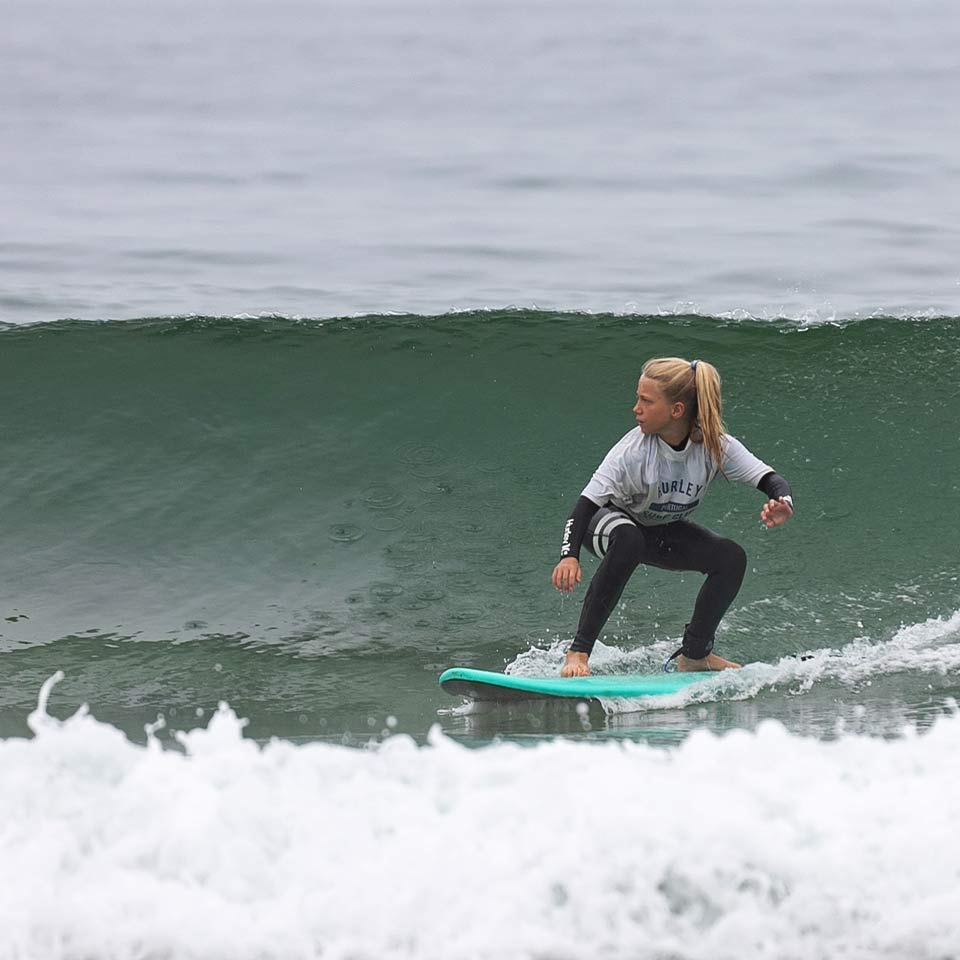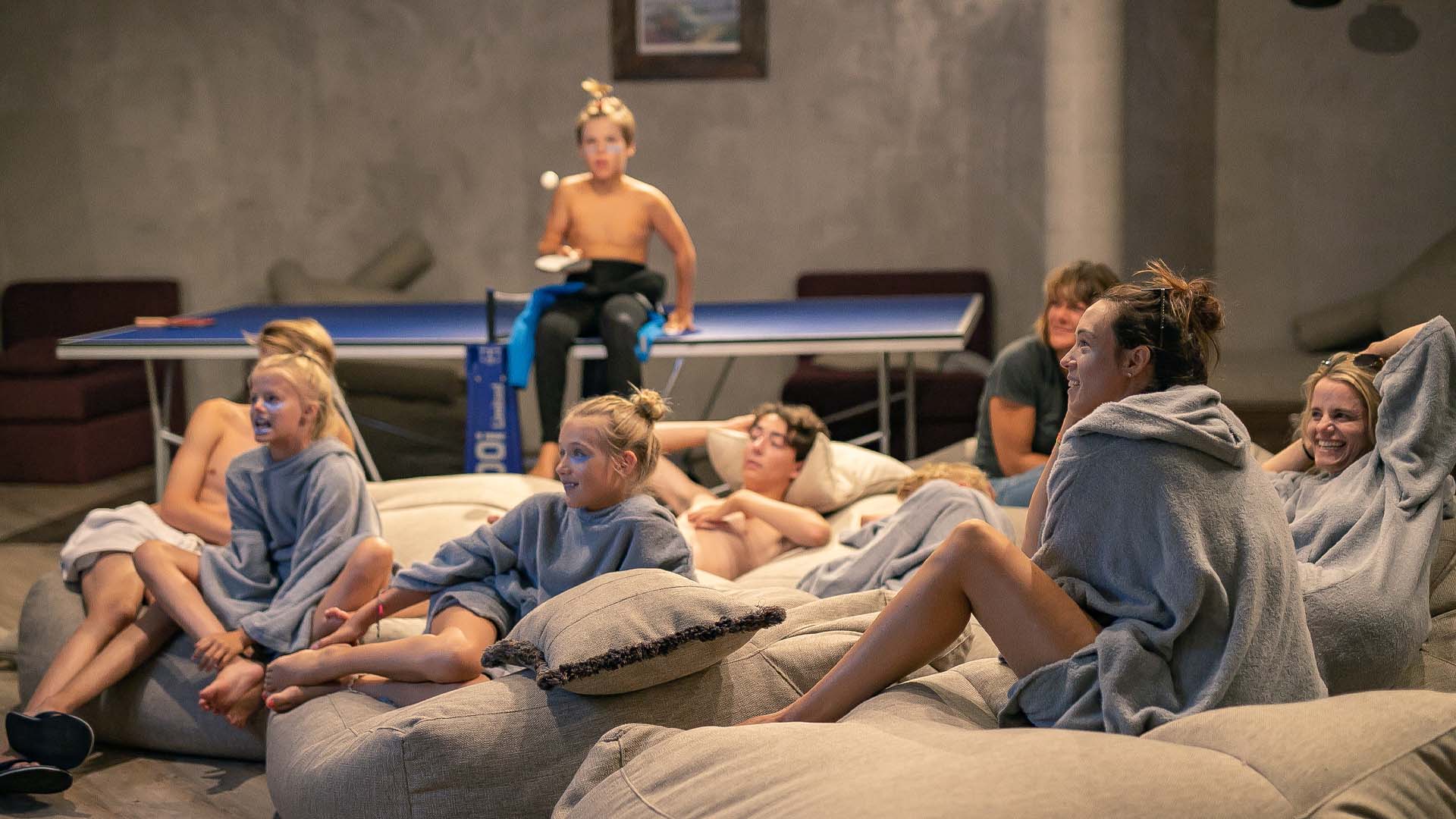 In partnership with ZImbora Surfing Academy, we are stoked to offer our first Surf Camps just for Kids and Teens!  These camps are a unique opportunity for boys and girls ages 10-17 to experience surfing both as a sport and as a lifestyle.  Perfect for families who want to spend their holidays at Surfers Lodge, but have the freedom and flexibility to pursue separate interests.
Using Surfers Lodge as a Base Camp, participants will spend 5 full days (approx. 9am – 5pm) surfing and exploring with our instructors, leaving their parents free to relax.  The camp will be held mainly in English, but our team also speaks Portuguese and Spanish.  Our Instructors are certified beach lifeguards and Portuguese Federation Surf Instructors. Kids will surf in groups of maximum 4 per instructor, and everyone will come together to eat meals and enjoy lots of epic activities as a team.  All levels of surf experience are welcome!
Dates: July 12-16 + August 23-27
What's included in the 5 DAY CAMP:
Daily Lunch
8 Surf Sessions
3 Sessions Functional Training
2 Sessions Video Analysis
Pedagogic Farm Visit
Movie Night
Forest Lunch & Trekking
Beach Day
Skate Session
Berlengas Island Visit
Final Test
Certificate
Camp Video + Photos
Price: 1000€ per person
*We must have a minimum 4 people to run the camp
Please contact us for a sample schedule and more information!