We aim to provide honest, well-prepared food using the fantastic local products the area has to offer.  From fish and seafood from the surrounding coast, to fresh vegetables and meats from nearby farms, we source from small producers to bring unique flavours to our seasonal menus.  Our dishes are healthy and fresh to compliment an active lifestyle, yet also refined for an elevated dining experience.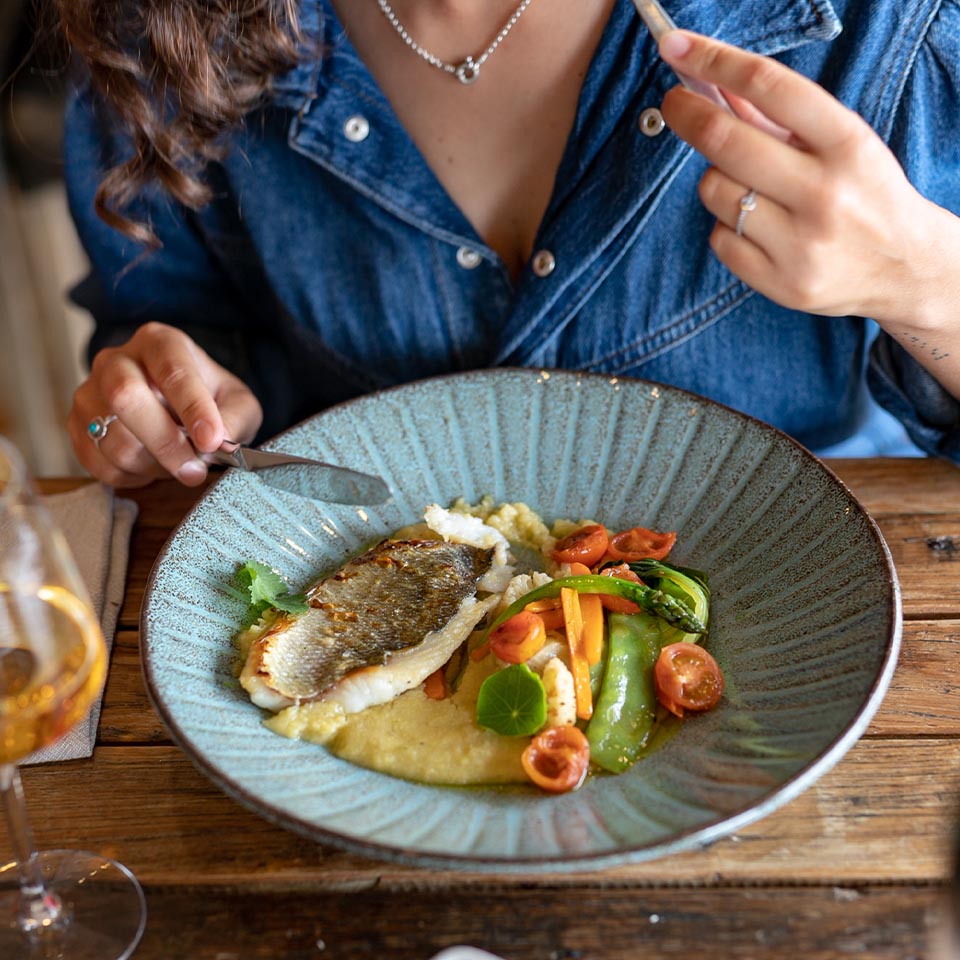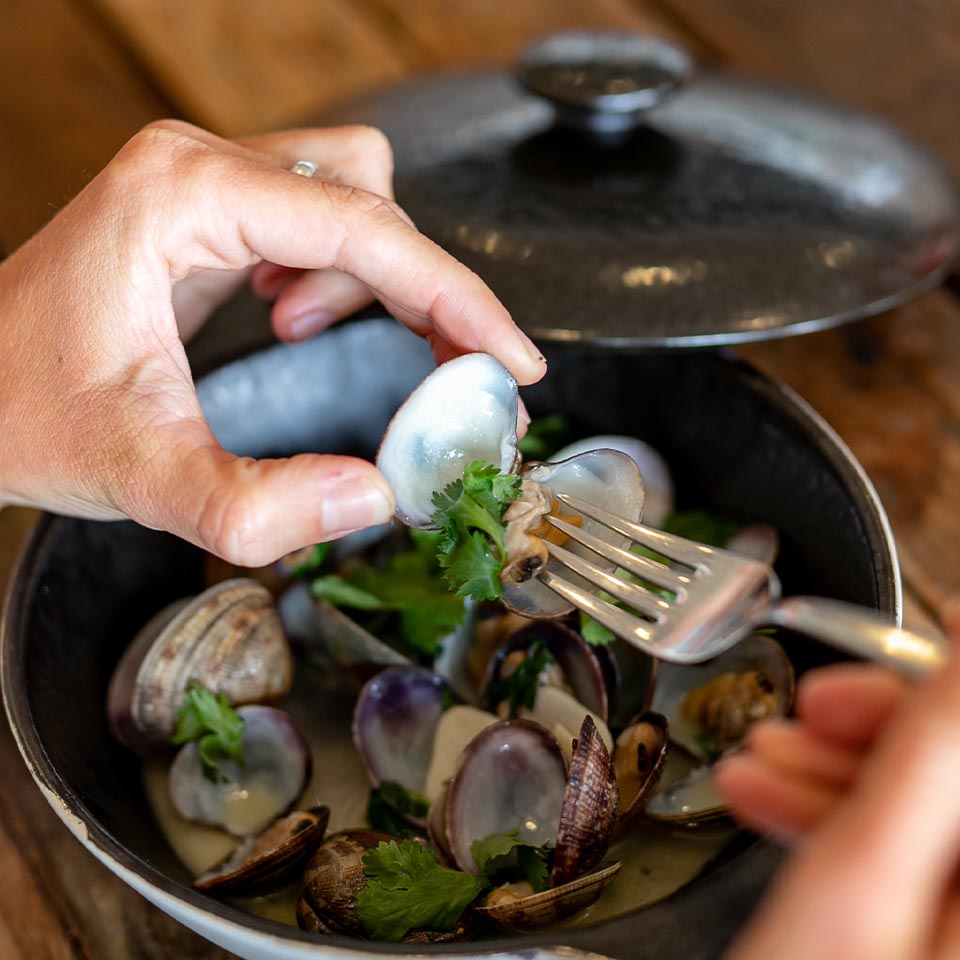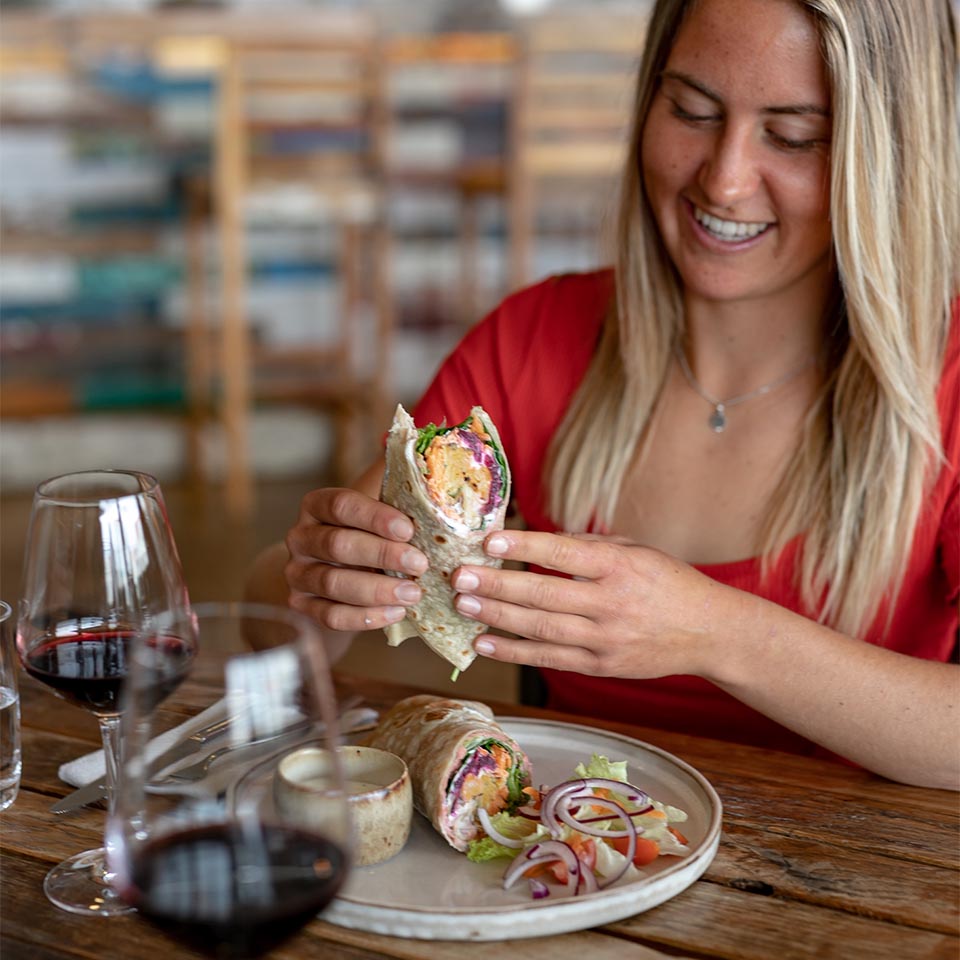 surfers-lodge-restaurant-dish
Our wine list gives you a broad choice of authentic wines from our preferred wine producers.  We built this list to highlight the best of local, sustainable wine production, including low-sugar, organic, and vegan options. We chose wines that combine perfectly with our food, each element of the dining table naturally enhancing the other.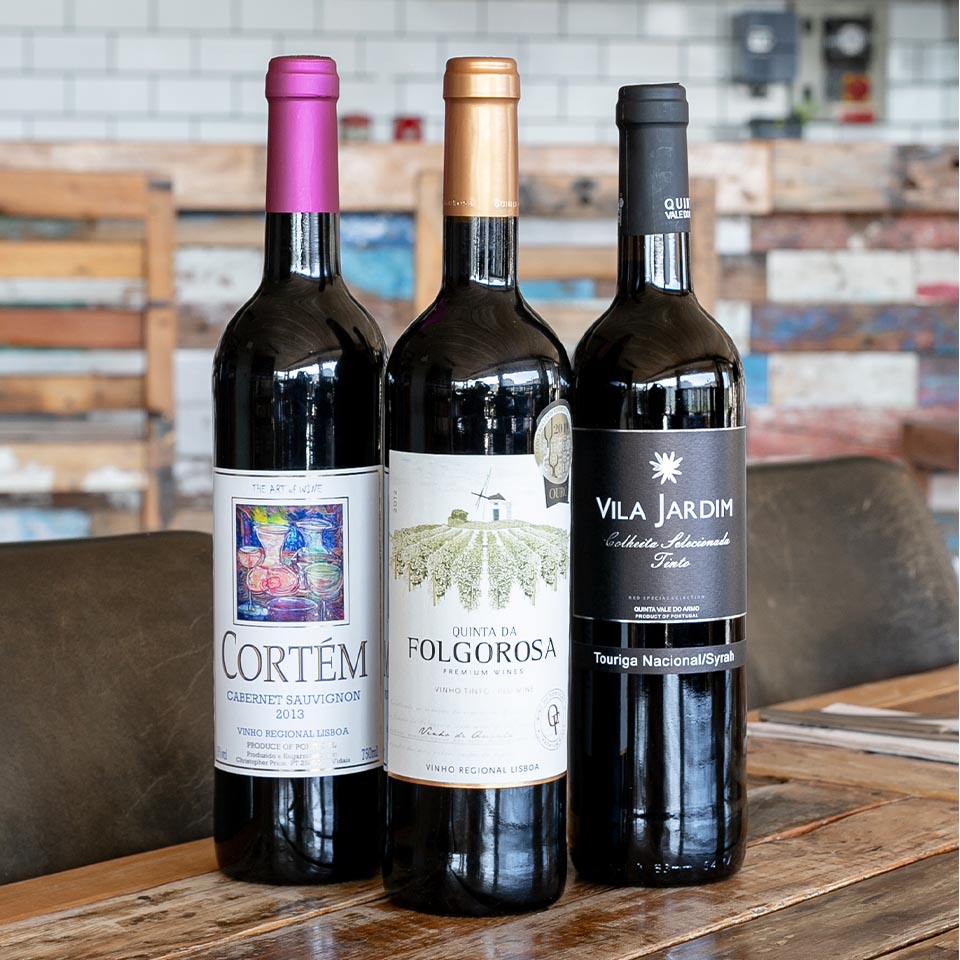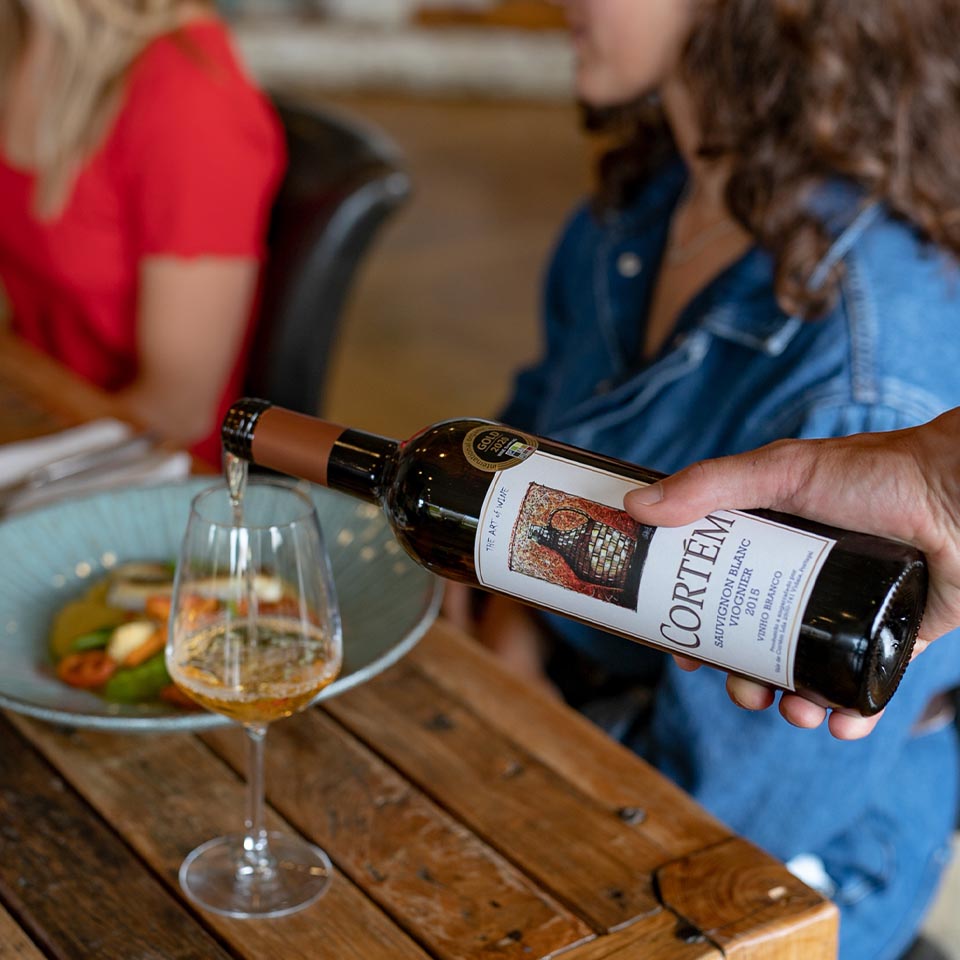 Beyond good food, there's nothing like enjoying a good atmosphere. We believe every detail counts in the Dining Room, from design, to lighting, to the music in the room- everything is set for you to have a pleasant time.  The vibe is relaxed and friendly, with attention to quality and detail.
Open to guests and to the public – 7 days per week – 7:30am – 10:30am
Choose from a variety of fresh fruits, cereals, bread, yogurt, eggs, warm and cold meats, and vegetables.
Coffee, tea, juice, and water included.