We are so excited to introduce our new yoga teacher for this season!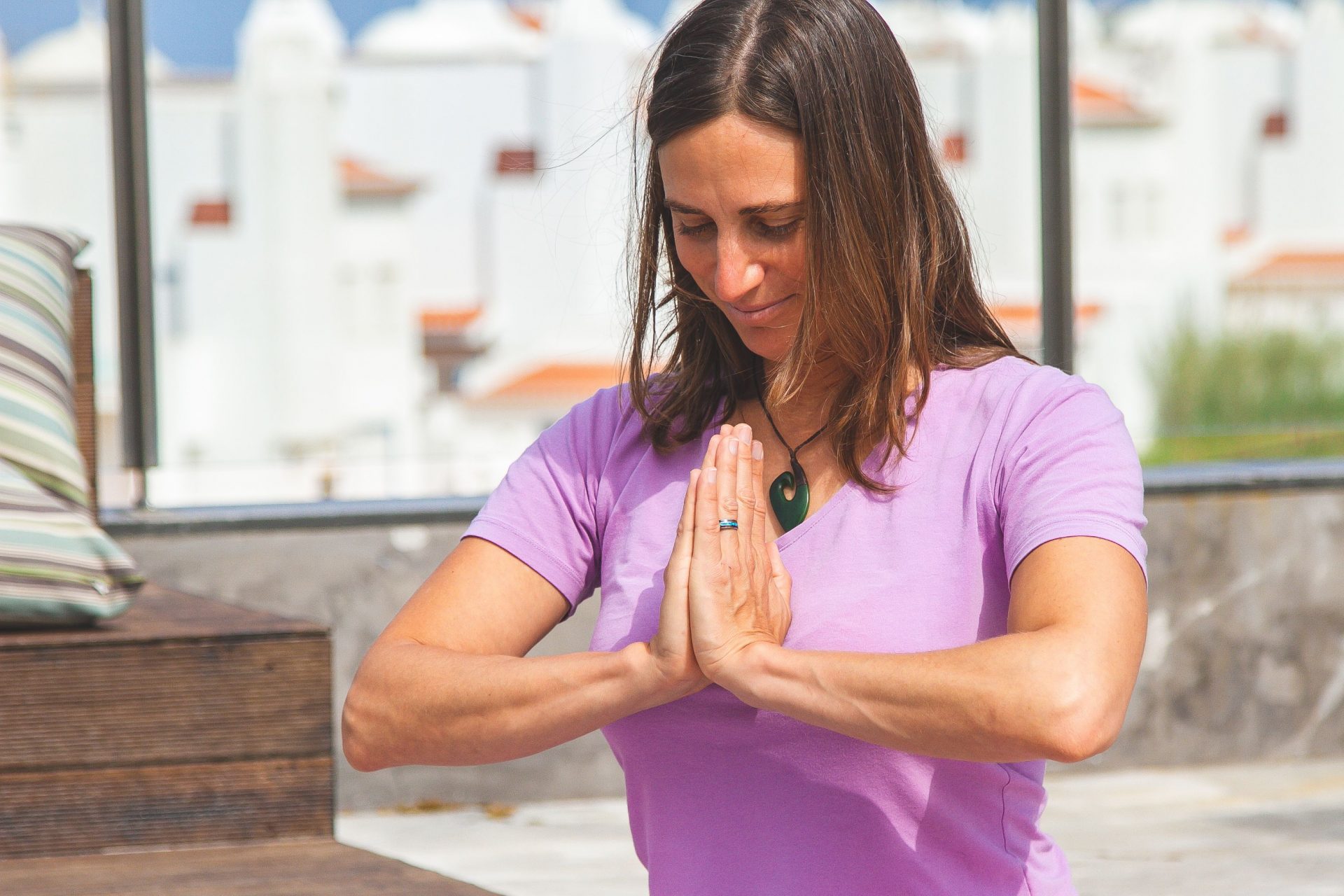 Meet Elisabeth Ippel : Yoga Coach – Reiki Therapist – Chakra Healer
Elizabeth has been practicing yoga for over 16 years, developing into a passionate yoga coach and healer.  She has been teaching and leading  yoga retreats around the world for the past 5 years.  Notably, she has been involved with Solar Impulse (the first solar plane to fly around the world www.solarimpulse.com), teaching Yoga to the founder and pilot André Borschberg, as well as to the whole team.
After learning to surf in Hawaii in 2016, Elisabeth decided to exchange mountain life in Switzerland for life near the ocean.  In May 2018, Elisabeth moved to Portugal with her husband and cat, and has been living the dream working remotely as a PR consultant.  Her daily routine includes long walks on the beach, surfing, and teaching yoga daily at the Lodge.
 Elisabeth's yoga classes are concentrated around the 7 chakras in the body. Chakras are energy points which are mostly out of balance as of our daily life and experiences. Those imbalances can be felt through physical pain like stiffness or by uncomfortable emotions like fear/ anger etc.. During her yoga sessions, students work on balancing those chakras.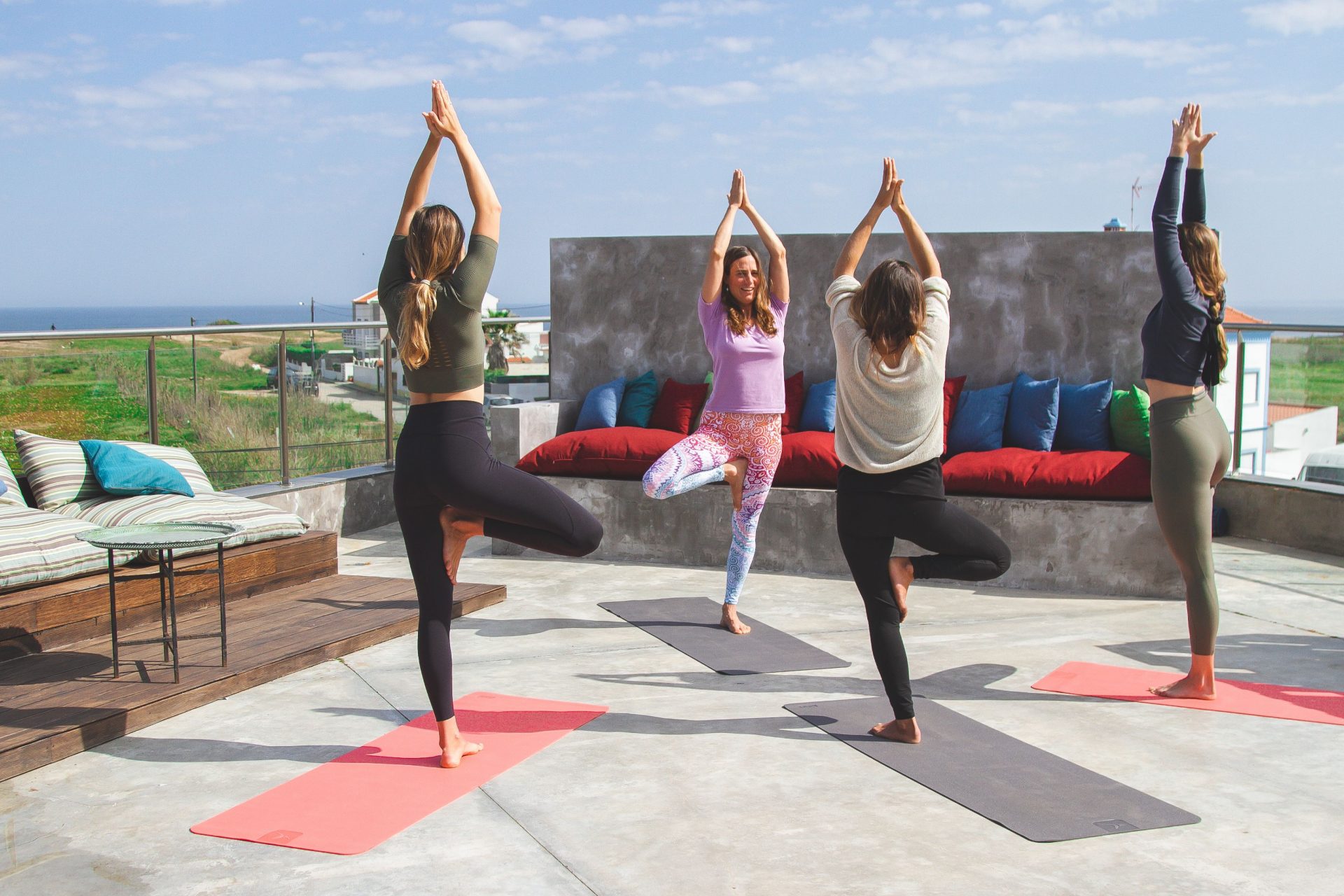 Elisabeth's yoga style is like a cocoon in which the students can relax into. It is important that everybody feels fully accepted and integrated, beginner as well as advanced.  She assists gently during the asanas with hands on while giving some Reiki so that everyone leaves with a full heart.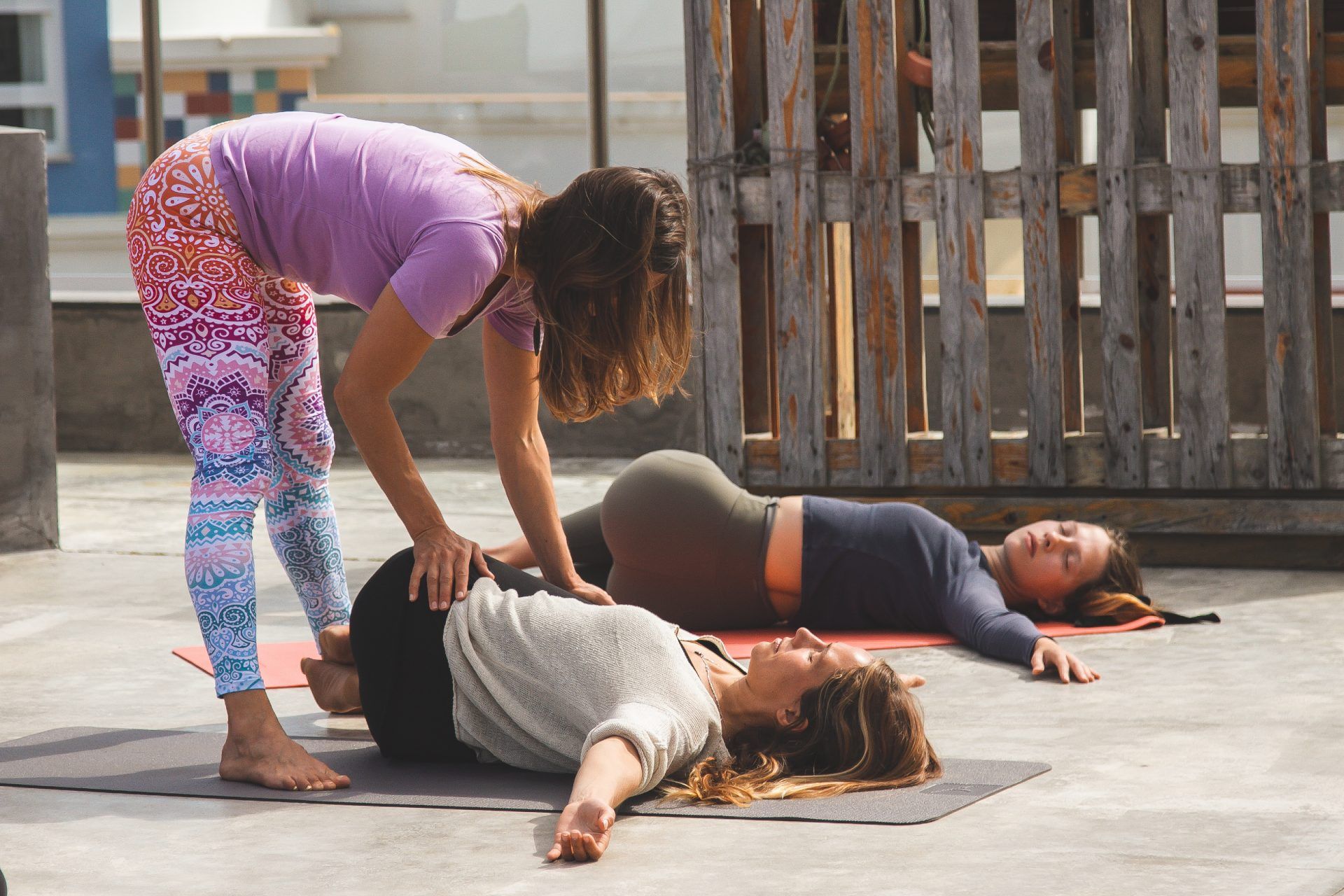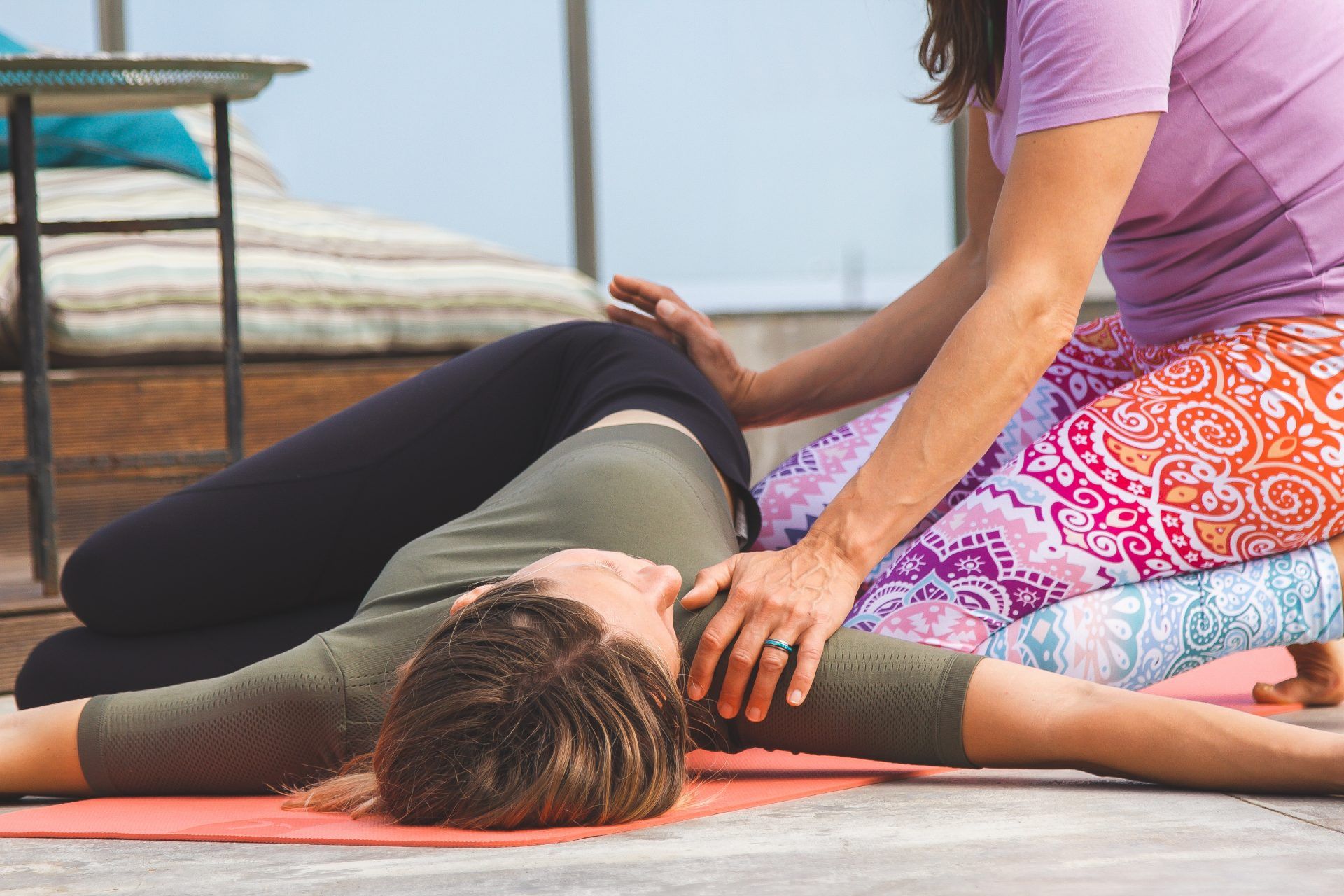 Classes are held Monday to Friday, and if you join all week, you will experience a balanced body and mind work out. Starting  with the the legs and arms, and working up to the hips, to the stomach (core stability) to the shoulders and the neck.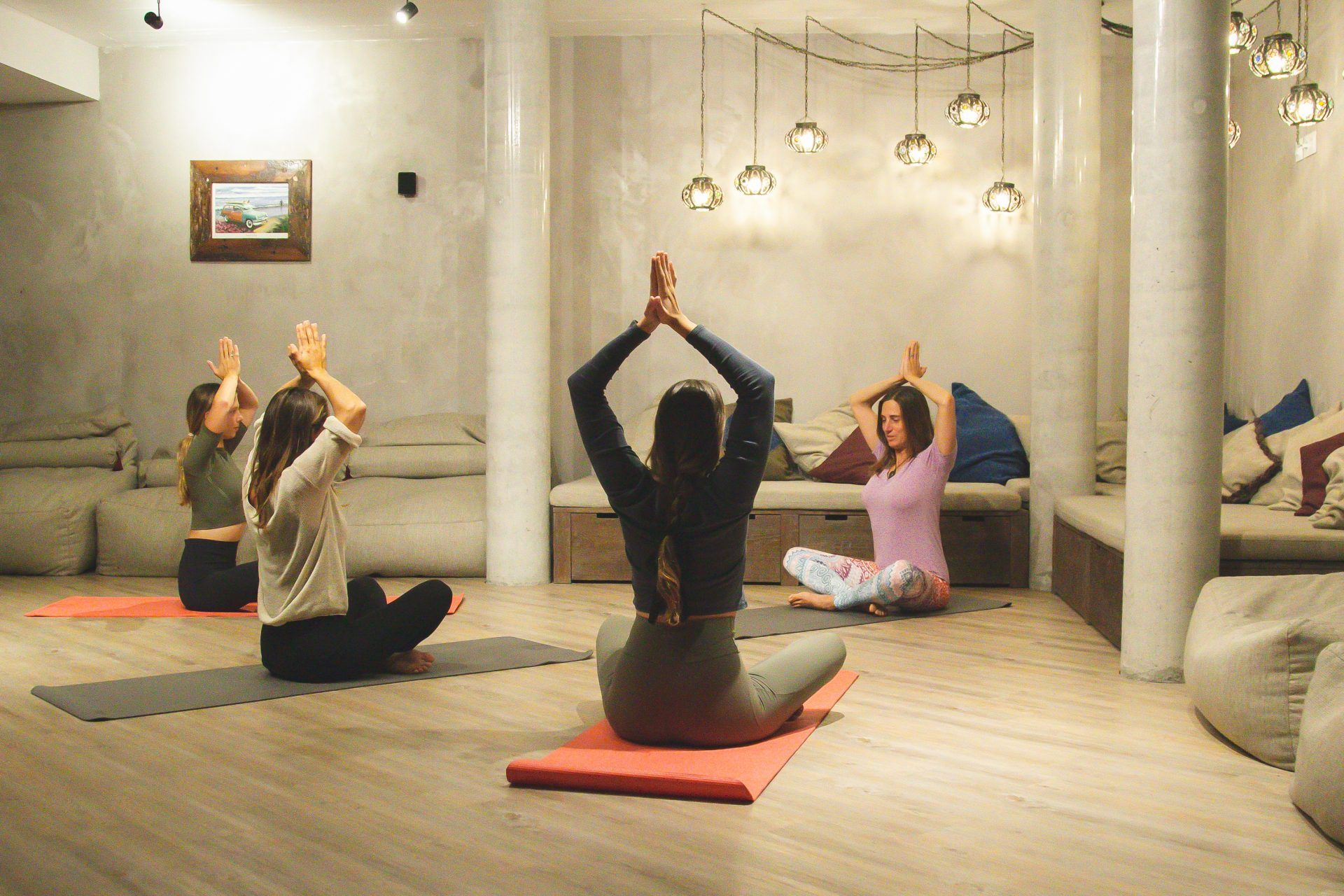 Guests who sign up for 5 surf lessons have 5 yoga sessions included in their package. Surfers will benefit from joining every day, as it will help them to get more stable as well as relaxed on their surfboards. They will have a better sense of their body while learning to surf or while learning new tricks on the surfboard. It will be also a good way to relax all the muscles they used during surfing sessions to be physically and mentally ready for the next day.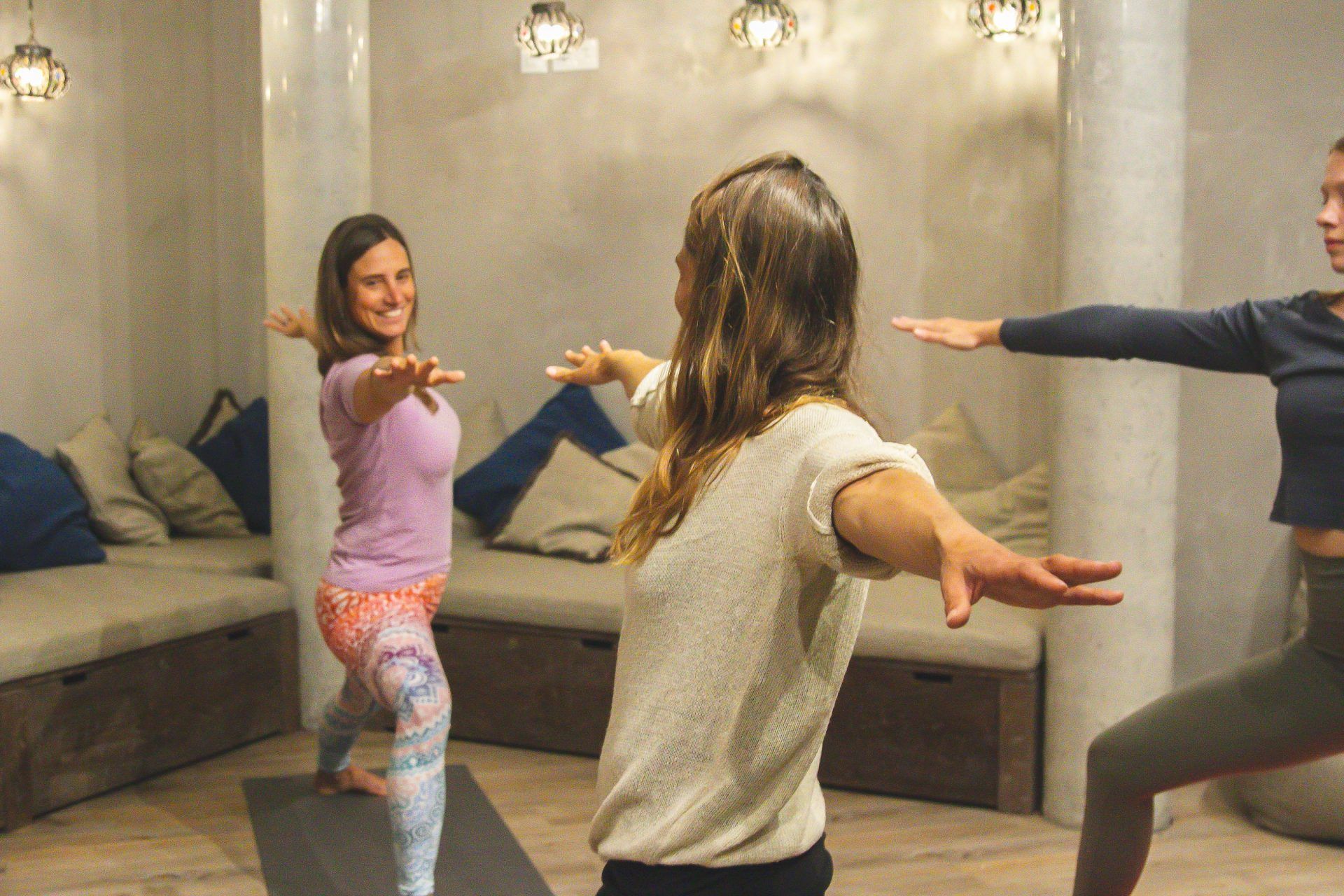 Elisabeth's Qualifications
Certified Shiatsu 1 therapist, U.K. 2005
Certified Yoga Alliance teacher, Switzerland, 2014 Certified Reiki 1 & 2 therapist, Switzerland, 2016 Certified Spiritual therapist, Switzerland, 2018 Languages: German, English, French, Italian
Founder of magicyogaretreats – organizer of Yoga Retreats in Europe
Email elisabeth@actioncommunication4u.com Phone 00491799692316
Facebook @magicyogaretreats
Instagram @magicelisabeth