Learn to surf as a family! Spend quality time together, having fun in the ocean and on the beautiful beaches of Baleal.  Mom and Dad can relax and recharge with massages and yoga classes.  The kids won't be bored, we have plenty of games and a pool on the rooftop.  We recommend combining a Double Room or Suite with a Twin Room for a family of 4. Join us for an unforgettable family holiday!
For a Family of 4
Includes per person:
7 nights Accommodation + Breakfast
5 Surf Lessons
1 session Video Analysis
FREE surfboard + wetsuit rentals (on the days you have lessons)
Discount on Yoga 10€  (normally 15€)
Discount on Massage 60€ (normally 70€)
    *Prices listed are for 4 people; to add people and/or rooms to your booking, please contact us
  **Surf Lessons  include equipment, insurance and transportation
***Children age 11 and under are required to have a private instructor, which adds 125€/child to the price listed.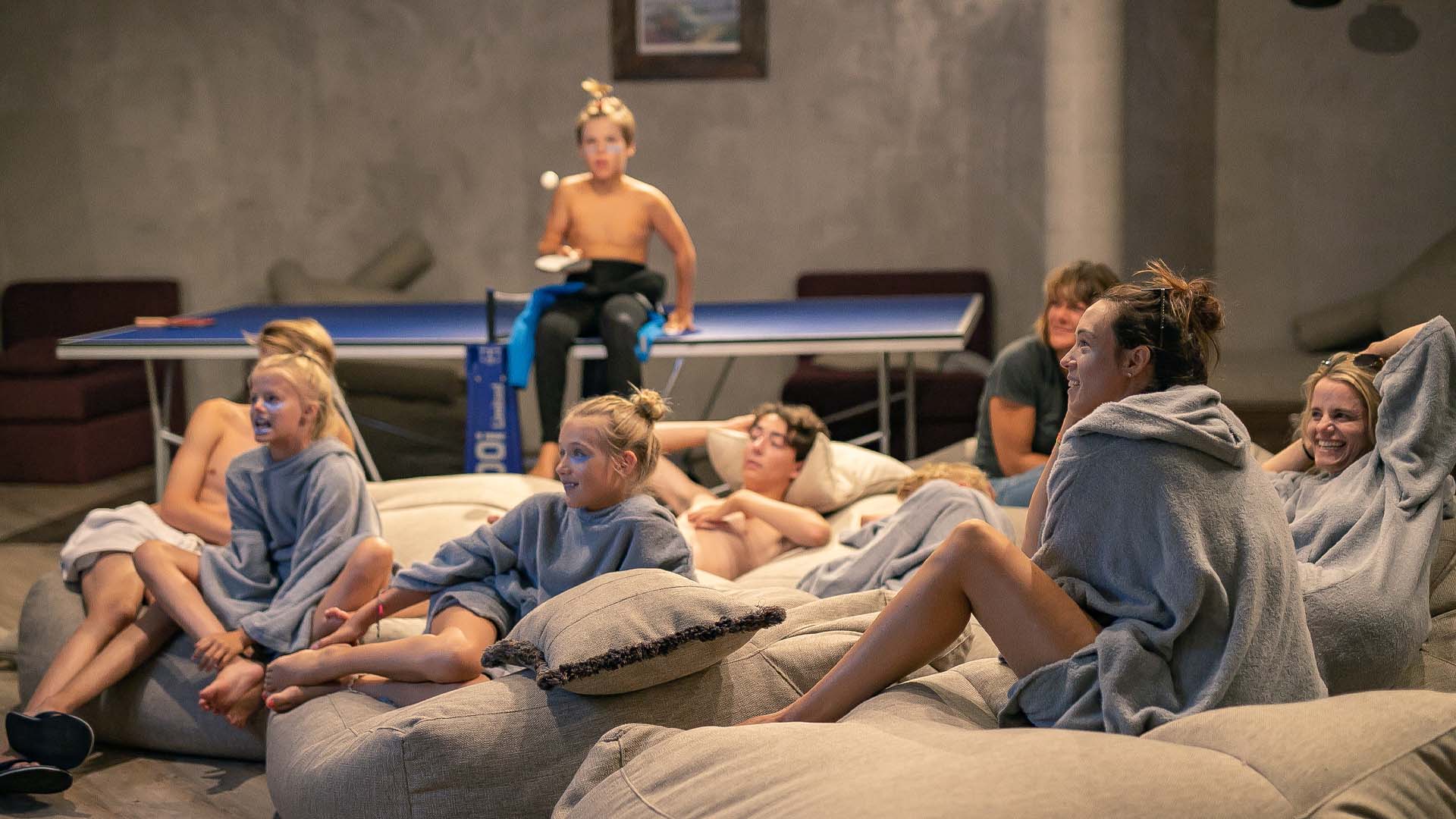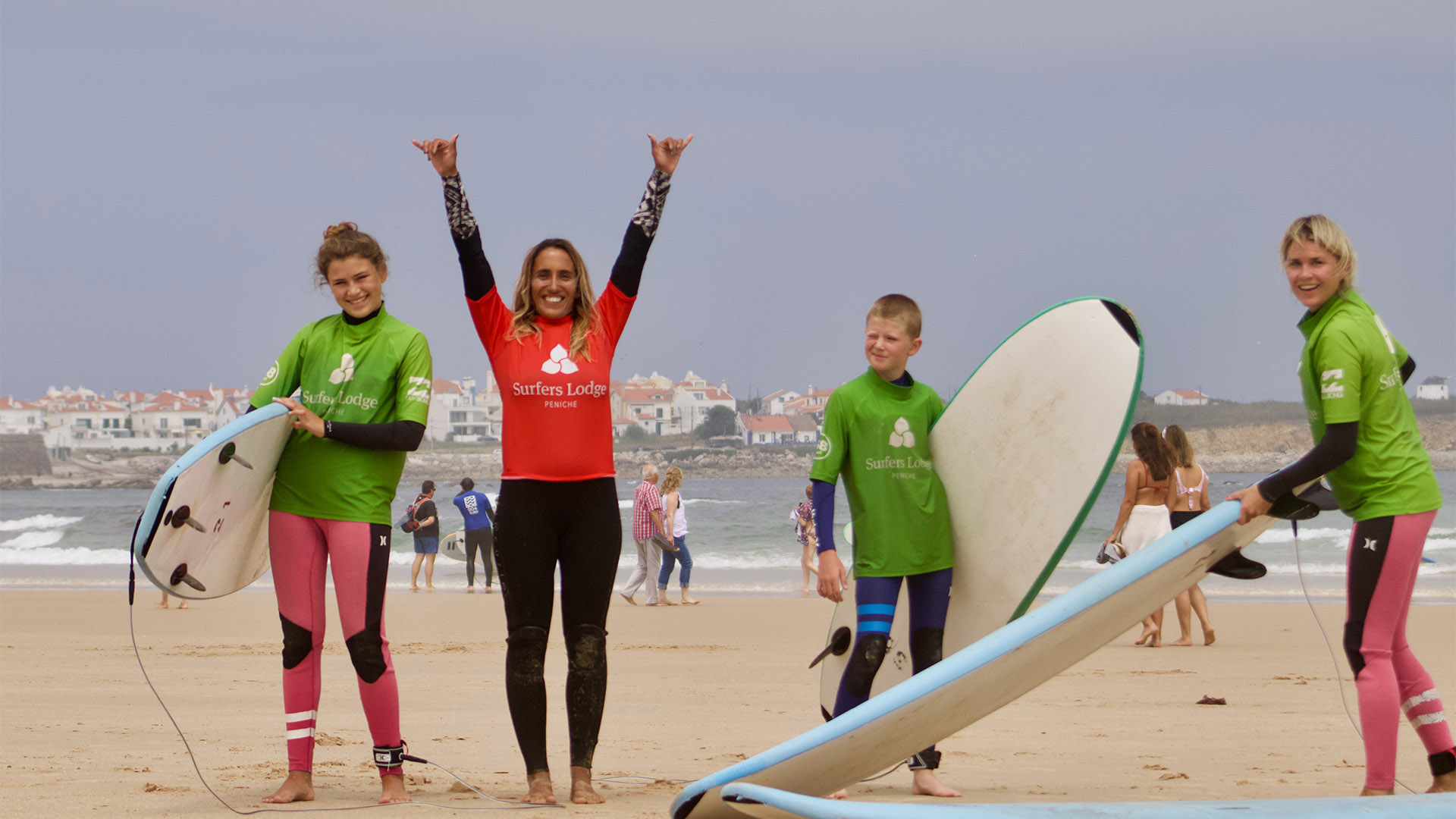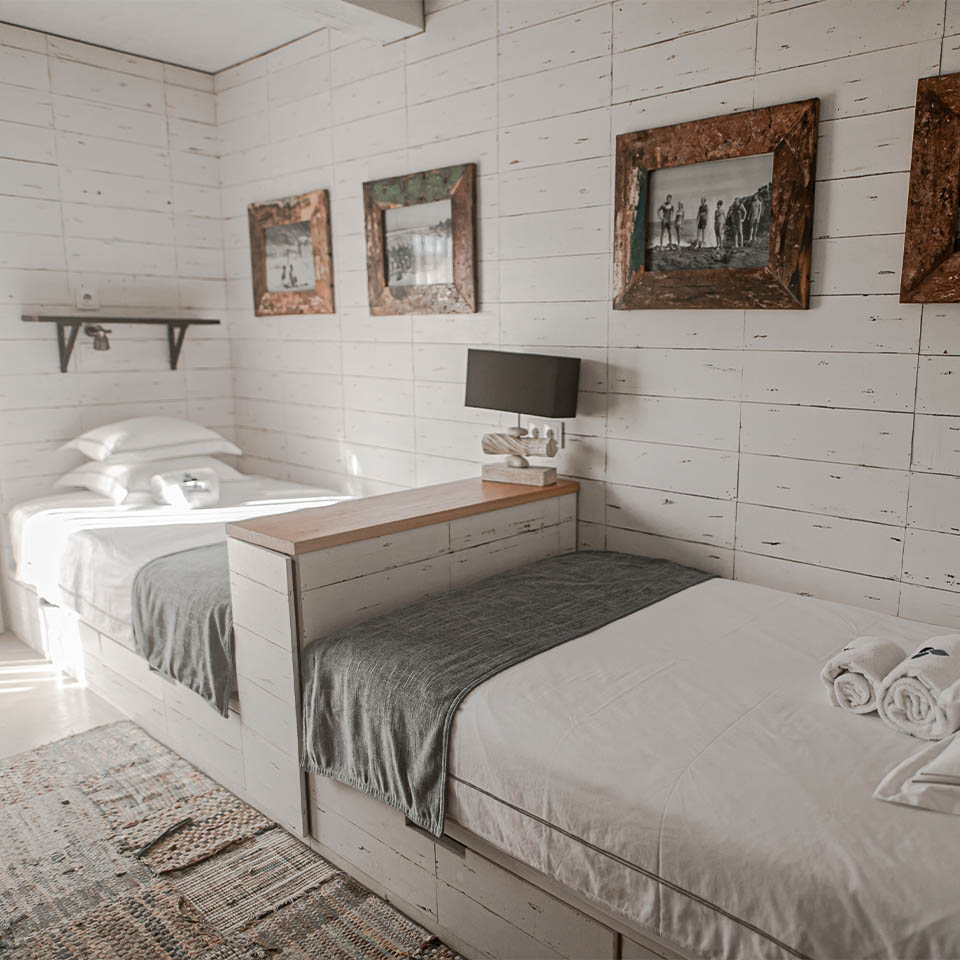 High Season
(November – March)
from 300,00€
per person per night
Meals with set menus:
Lunch – from €20 per person
Dinner – 3 courses w/ wine from €35 per person
BOOK NOW
Peak Season
(Jul-Aug)
from 350,00€
per person per night
Meals with set menus:
Lunch – from €20 per person
Dinner – 3 courses w/ wine from €35 per person
BOOK NOW