September and October are the best months to visit Peniche because they offer the best mix of weather and waves.
While sunny days are plentiful, there are fewer people in the lineup and around town, as the summer holiday goers head back to school and work. The water is warm and Atlantic ground swells begin to build, as the likelihood of offshore winds increases.
Autumn in Peniche often feels more like summer, with an added bonus of good conditions for surfing.
Includes per person:
2 nights Accommodation + Breakfast

2 Private Surf Lessons  
*Surf Lessons include equipment, insurance and transportation
Suite – € 760,00
(for 2 people)
If you're in a honeymoon state of mind, choose the Bali suite – the most romantic place at the Lodge. 
Beyond the stunning Baliense bed, there is a large bathtub carved from a single rock and a balcony.
Wifi, Mini Bar, Air Conditioning, Cable TV
Double – € 698,00 (for 2 people)
The Hippie Double Room has a balcony and a spacious bathroom with a peace sign above the toilet.
Perfect for couples or the solo traveler going luxe.
Wifi, Mini Bar, Air Conditioning, Cable TV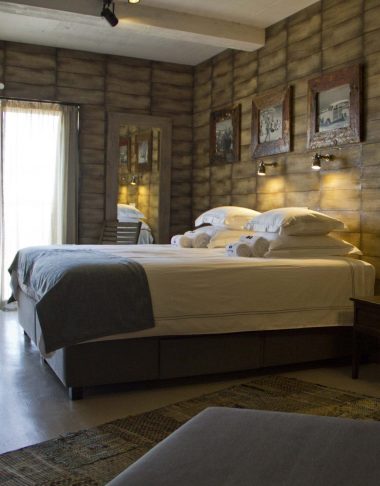 Twin – € 638,00
(for 2 people)
Twin Single – € 398,00
(for one person)
Traveling with a friend? Want more privacy but on a budget? This is the perfect room for you.
Share it with a friend and share the expenses or take the space for yourself.
Wifi, Mini Bar, Air Conditioning, Cable TV
*No reservation will be made, our staff will contact you to confirm your booking.