Surfers Lodge has teamed up with Jet Resgate Portugal to create a truly unique course focusing on tow-in and jet ski rescue. During this course you will learn how to operate a jet ski in waves, the basics of tow-in surfing, apnea and first aid. The course will help surfers to be more calm and prepared in bigger surf.  You will need to be in good physical condition and have an intermediate to advanced level of surfing.
All theory lessons will take place at Surfers Lodge Peniche, while the jet ski and water rescue parts take place in Nazaré. (Don't worry. It will not be in big Nazaré.)
The organizer and coach of this course is Ramon Laureano. He is one of the pioneers at Nazaré and has years of experience in jet ski rescue and tow-in surfing. He has been part of the rescue team on all the major big wave events held in Nazaré.
1. Basic Jet Ski Driving Skills
First we practice basic maneuvers in calm waters so you can get used to driving a jet ski. You learn how to turn, accelerate, pick up surfers, how to safely change drivers and how to get up on the sled with your board as effectively as possible.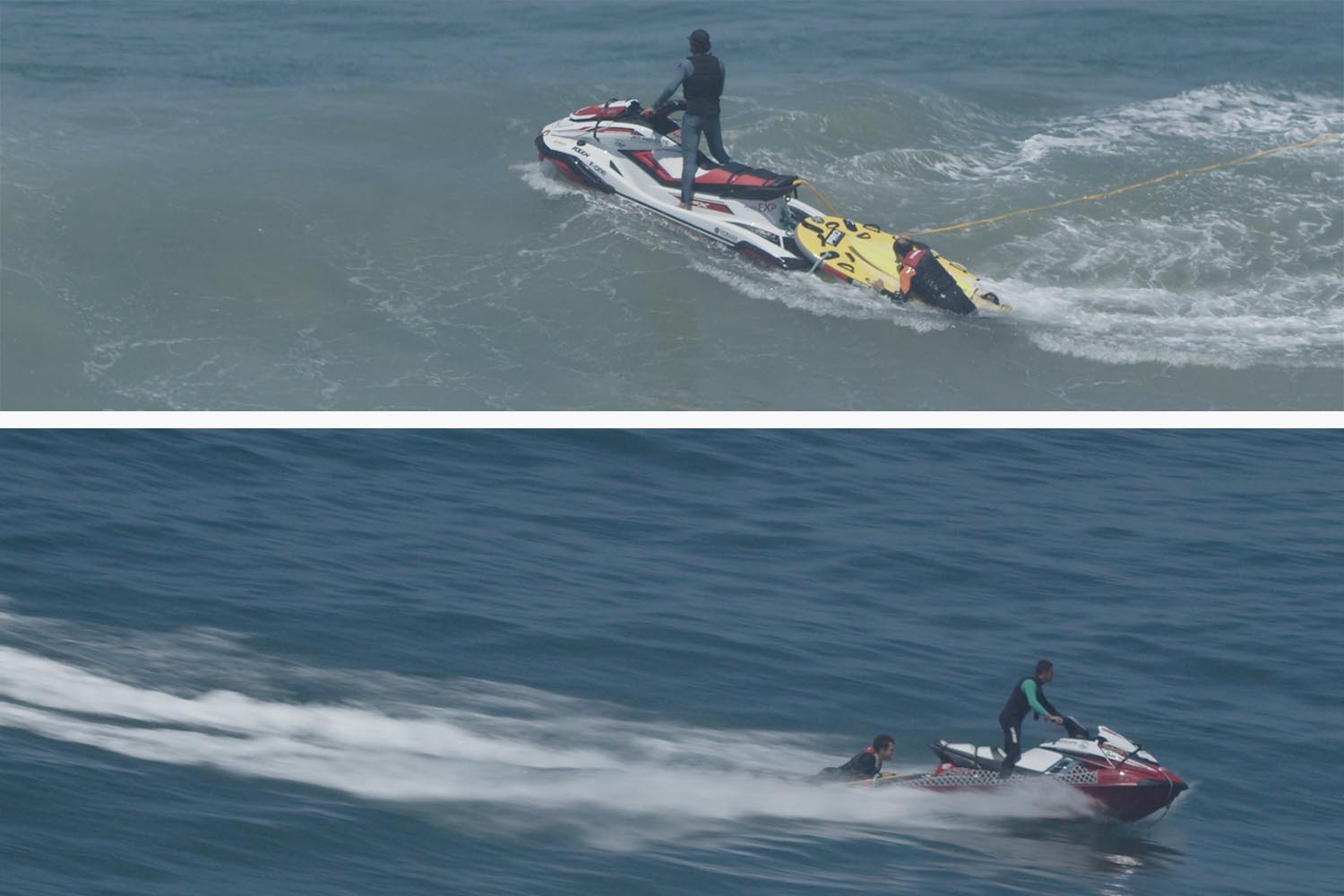 2. Maneuvering Jet Ski in Waves
When you feel confident enough we move on to maneuvering through the line up. You learn how to punch through whitewater, navigating sets and how to pick up a surfer. In addition to this you will learn how to tow a surfer into a wave. We work in pairs where we take turns to tow in and getting towed in. All these skills will prepare you to be able to tow into waves anywhere in the world.
3. Theory Lesson
During our theory lesson you will learn about big wave dynamics, currents, handling of tow rope, safety equipment, checklist before using the jet ski, how to put a jet ski in the water and how to properly clean the ski after using it.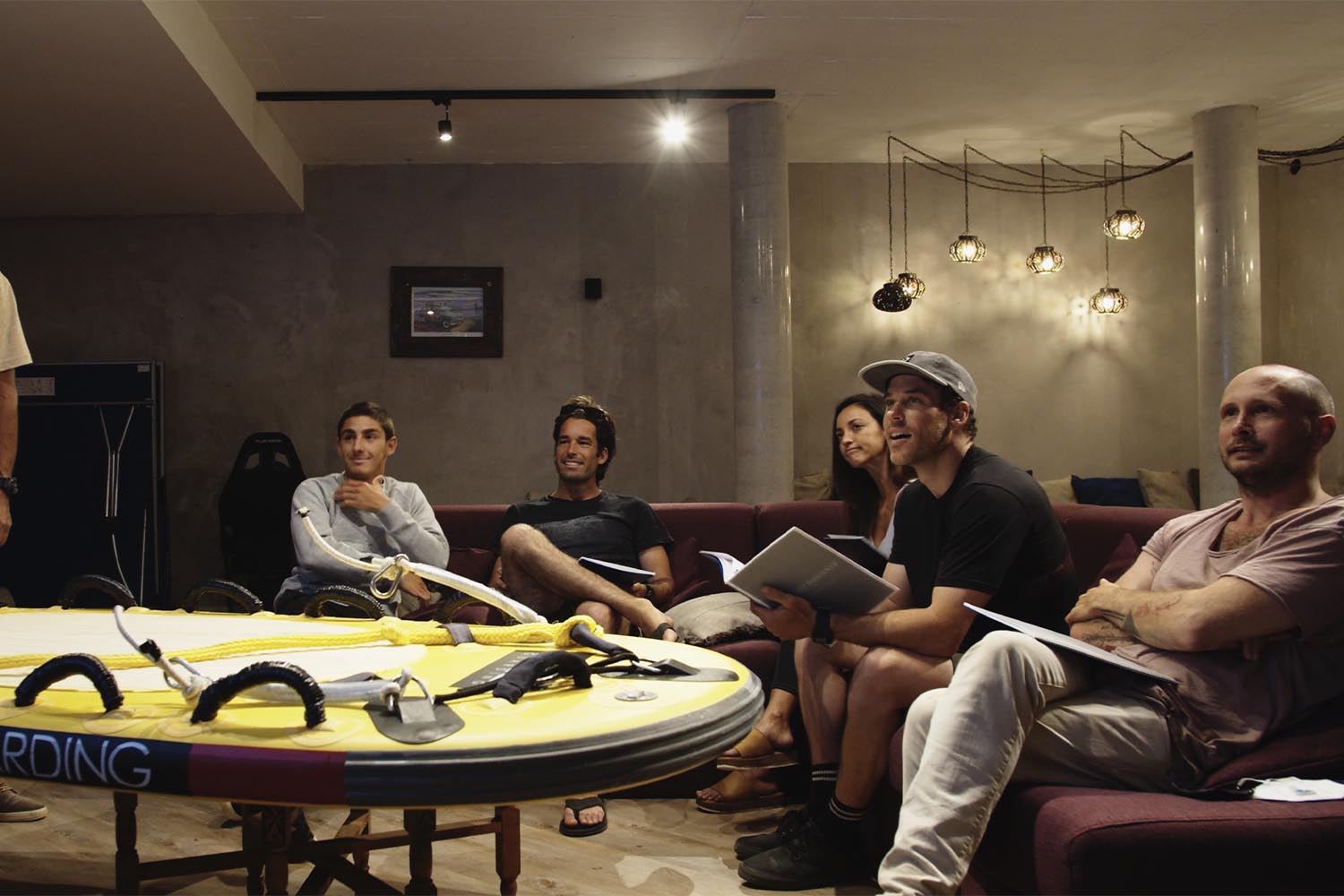 4. Basic Apnea Course
Being able to remain calm during wipeouts is the most important skill in surfing. If you want to push your boundaries and surf bigger waves this skill is essential.
This part of the course is performed in a pool. It focuses on breath holding and how to conserve energy. With a few basic tricks you will greatly increase your ability to remain calm under water and also be able to greatly increase your breath holding.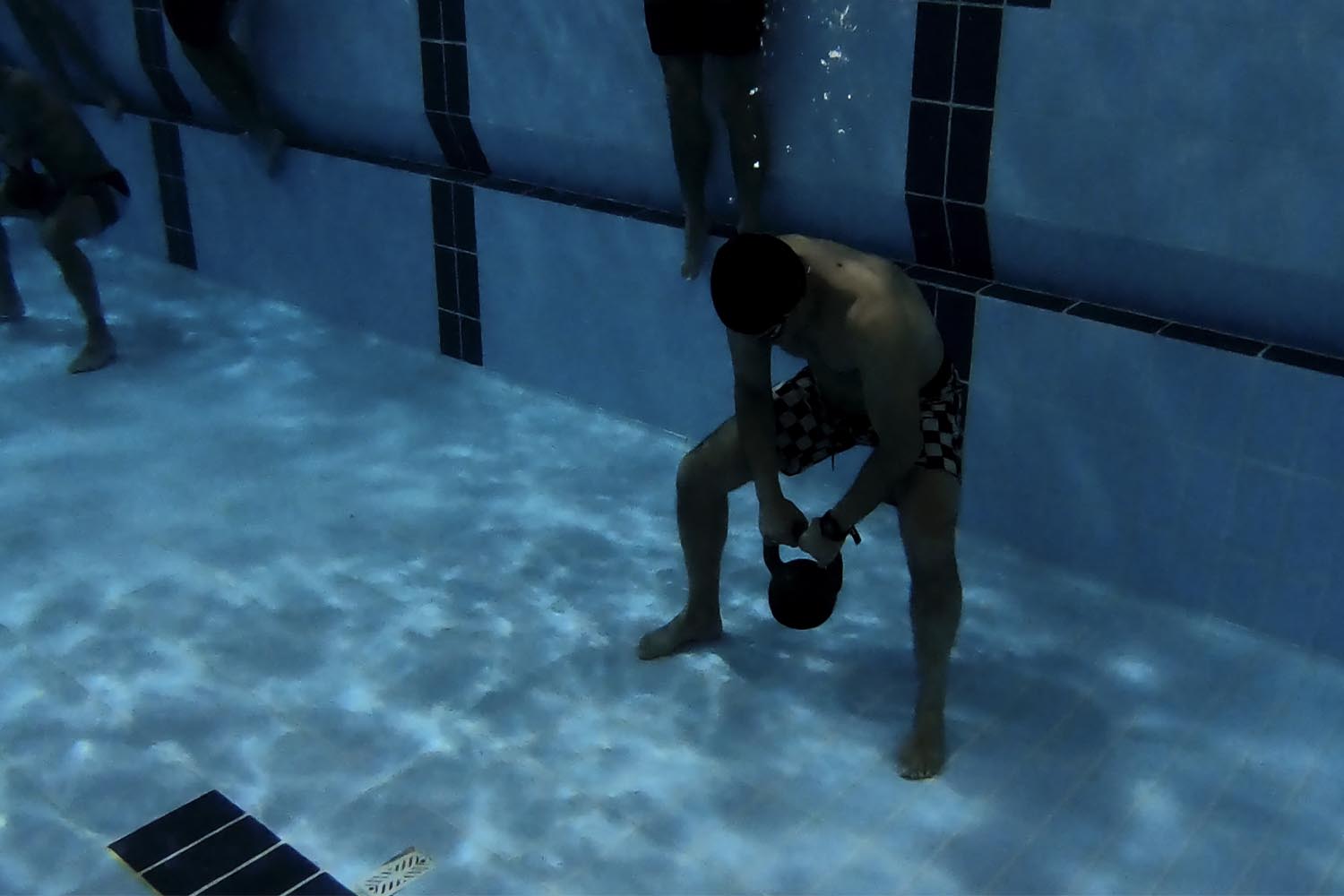 5. First Aid
What do you do when you find an unconscious surfer? How do you get him to the beach? What steps do you take while on the beach? How do you safely transport someone from the beach? How do you stop bleeding? This knowledge is very useful, not only for surfing, but in all parts of life. By having this basic knowledge you will be more confident out in the surf.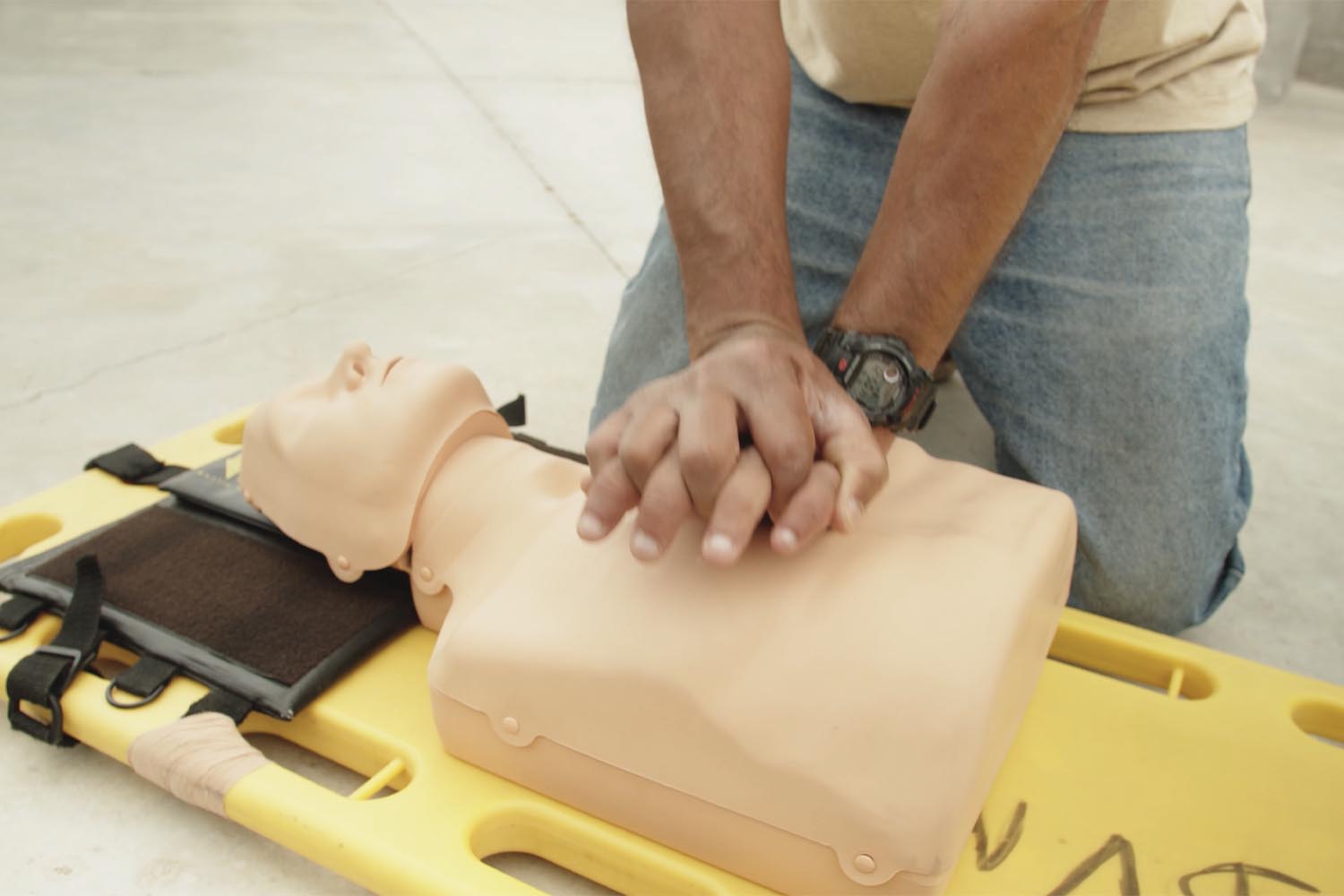 6. Tow-In
The last day of the course we will tow into waves. We take turns on towing in and getting towed in. The main spot for this session will be at Praia do Norte in Nazaré. If its too big we will go to a nearby beach with friendlier conditions.
The course will take place during five days out of the 7 day period. This is to ensure that we tow-in with the best conditions available.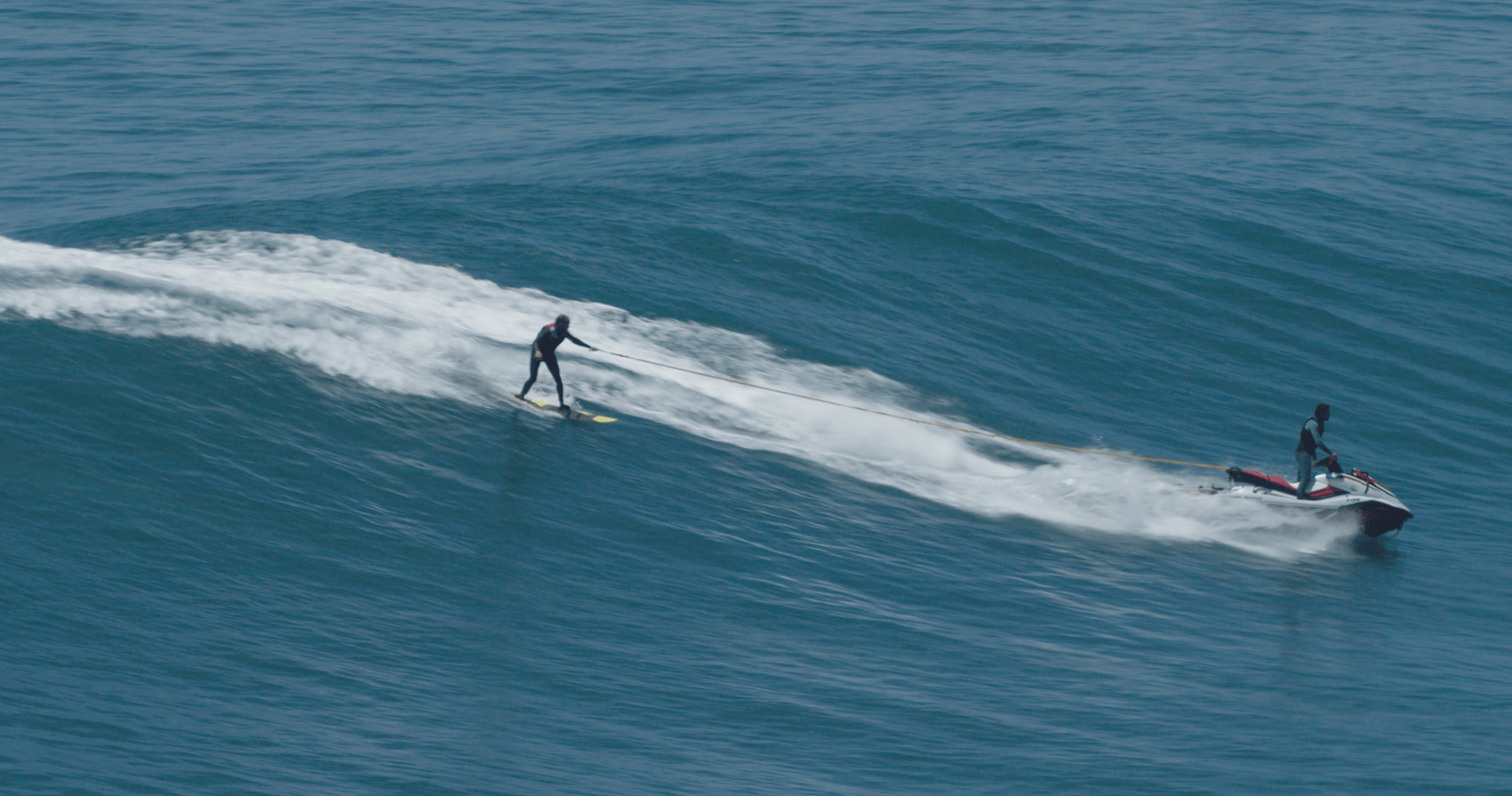 Prices from
1.599,00€
per person
Course dates:
September 21 - 28 and October 5 - 12 and 19 - 26
- 5 days of jet ski course
- Transport between Nazaré and Baleal throughout the course
- 7 days accommodation in shared twin room
- Breakfast
BOOK NOW
Related posts