Company Retreats
Surfers Lodge Peniche is the perfect place for your next company retreat. Surfing is a great team building activity: learning something challenging in a new context will create strong bonds and foster a supportive spirit. Other available activities include Golf, Tennis, Yoga and Tours. Also feel free just to hang out and relax together. Enjoy all or some of your meals in our restaurant; menus can be customized. Contact us for information about our group packages or to create your own!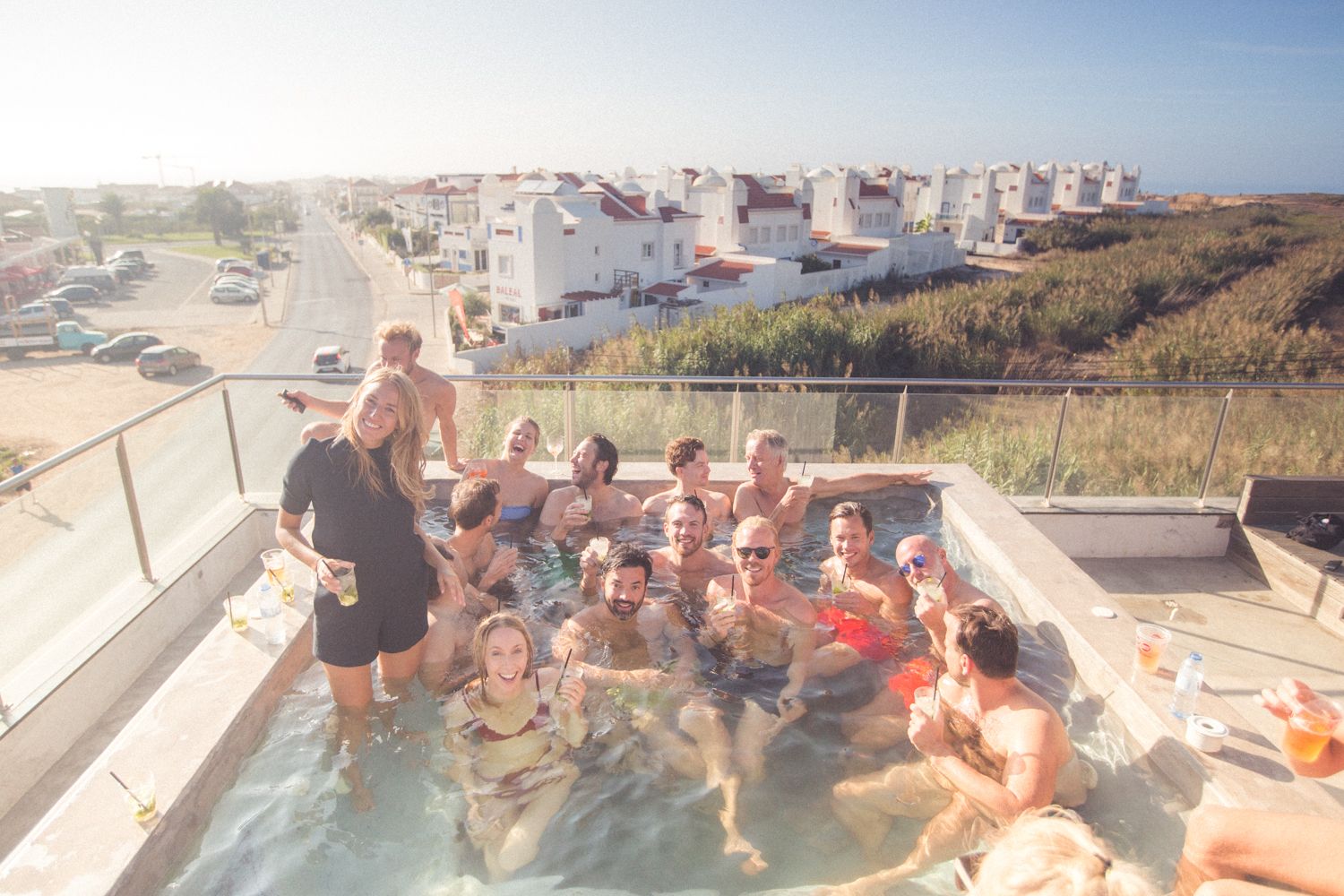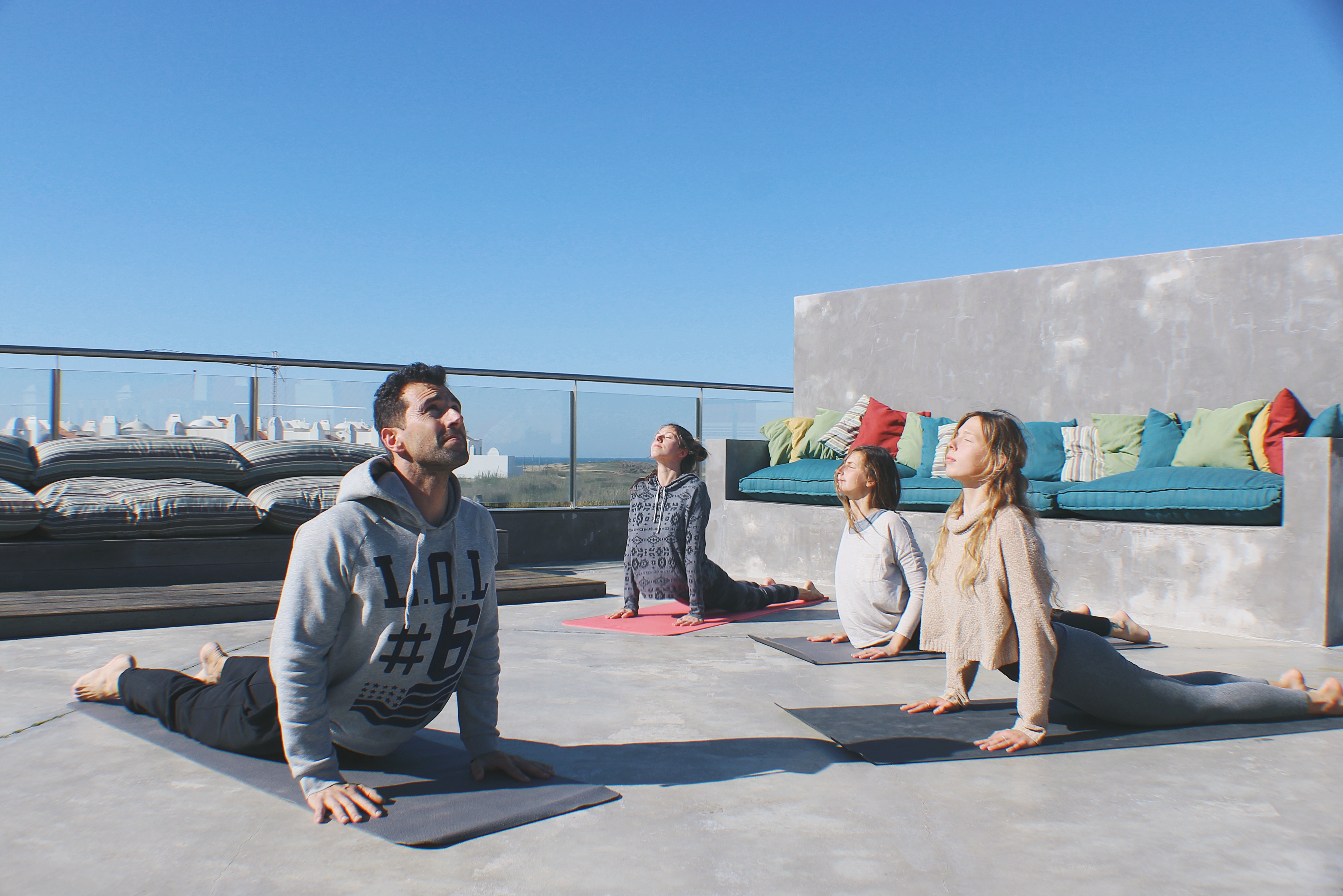 Surf + Yoga Retreats
We welcome yoga studios or teachers looking for a space to hold Surf + Yoga retreats.  Work with us to create a program specific to your vision, incorporating surf lessons and special menus as desired.  Yoga classes can be held indoors or outdoors, depending on the weather. Mid and Low Season are best for group retreats, as we can be most flexible and attentive.